---
How to Make a Chord Sound Jazzy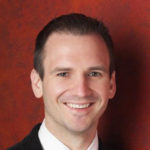 Instructor
---
Music Style
Fundamentals
Jazz Ballads
Jazz Swing
Free Lessons
Get free weekly lessons, practice tips, and downloadable resources to your inbox!
As a piano student, do you struggle to understand the difference between chords and voicings? Perhaps you find yourself frustrated because the chords you play lack a professional jazz piano sound? Well, if you want to know how to instantly make a chord sound jazzy, this lesson is for you! You'll learn:
The Difference between Chords and Voicings
Construct Jazzy Quartal Voicings for:

Major Chords
Minor Chords
Dominant Chords

Apply Quartal Voicings to Make a Chord Progression Sound Jazzy
This Quick Tip offers a simple point of entry for beginner and intermediate students to begin play with an advanced jazz piano sound.
Piano Chords vs. Piano Voicings
To begin with, it is important that you understand the difference between chords and voicings. Sometimes, you may hear these words used interchangeably, however they do not have the exact same meaning. Chords is a much broader term. Therefore, technically speaking, all voicings are chords. However, not all chords are voicings. How can this be? Consider that all rain is weather, but not all weather involves rain.
Piano Chords—the Construction of Harmonic Sounds
The term chord can refer to any grouping of three or more notes. However, most specifically, chord refers to how a particular sound is constructed and classified. Is a particular sound major, minor, augmented, dominant 7th, half-diminished, etc.? Therefore, the study of chords is concerned with identifying, comparing, and distinguishing harmonic sounds in terms of their construction and internal intervals. As such, the study of chords makes little distinction between a C major triad played in the bottom register of the piano versus a C major triad played in the top register of the piano. Consider the following example:
Even, though these sounds are quite different due to the extreme differences in register, they are the same chord because they have the same construction. Therefore, the student should note that the study of chords is often decontextualized.
Piano Voicings—Stylized Chord Sounds for Specific Genres
A piano voicing refers to a specific distribution of chord tones to achieve a desired sound in a particular musical setting. Selecting an appropriate piano voicing is much like an actor getting into character by emulating a particular dialect. The performance is most believable when the dialect matches the character's story and the overall film genre. Therefore, the term voicing is contextualized and usually contains an adjective—traditional jazz voicings, contemporary jazz voicings, cluster voicings, closed voicings, open voicings, rootless voicings. Furthermore, specific voicings generally need to be played in a particular register of the piano to produce the desired effect.
Now that you are starting to grasp the difference between chords and voicings, you can understand why the key to getting a more advanced sound revolves playing voicings rather than just chords. Therefore, to "make a chord sound jazzy" really is to say "to voice a chord for a jazz context."
Make a Jazzy Piano Chord with Quartal Voicing Structure
Today's lesson deals with how to make a specific jazzy chord sound using a technique called quartal voicing. The term "quartal" means that the voicing contains tones that are entirely (or mostly) a perfect 4th apart. Since traditional harmonic chord construction uses 3rd intervals, quartal voicings are often characterized as having a contemporary jazz sound. The quartal sound was popularized in the 1960s by jazz pianists such as McCoy Tyner, Chick Corea, and Herbie Hancock.
In the following sections, you'll use major scales and simple quartal voicing formulas to play major, minor and dominant sounds. You can download the complete lesson sheet from the bottom of this page after logging in with your membership. You can also easily transpose this lesson to any key using our Smart Sheet Music.
Make a Jazzy Major Chord
Example 1—C Major 6/9
Let's begin by transforming a familiar C major chord into a jazzy quartal piano voicing. The first step is to begin with the C major scale and assign scale degree numbers to each scale tone.
Once you have completed the first step, you can easily play a jazzy major chord using the following quartal voicing structure.
Therefore, instead of playing a C major triad, we can play a hip C Major 6/9 voicing:
Example 2—F Major 6/9
Let's try another example. Now we'll play an F Major 6/9 voicing using the same formula. In this case, we'll begin with the F major scale and assign scale degree numbers to each scale tone.
Did you come up with the following F Major 6/9 quartal voicing?
Great job! Next, let's learn a quartal voicing formula to make a jazzy minor chord.
Make a Jazzy Minor Chord
We can follow a similar process to make jazzy minor chords. Since this lesson is designed to give beginner and intermediate students access to advanced jazz piano sounds, the formulas presented in this section reference scale tones from the major scale. For example, as long as you know the C major scale, you can use the formula presented in this section to build a C minor quartal voicing. However, you should be aware that this C minor voicing does not originate from the C major scale. The formula presented is a shortcut. As you develop your understanding of jazz theory, you will learn that minor chords in jazz repertoire are most frequently drawn from the dorian mode.
Example 1—C Minor 11
Let's learn how to upgrade a C minor triad to a gorgeous C minor 11 voicing. Just like in the previous section, the first step is to begin by assigning scale degree numbers to the C major scale.
Now, we'll use a different quartal voicing formula specifically for minor chords:
Notice you'll have to add some accidentals to the notes drawn from the major scale to make it a minor chord sound. As a result, you'll get the following C minor 11 voicing:
Example 2—D Minor 11
Let's try another example. What if we want to play a 2-5-1 progression in C major? Then the minor chord we need is D minor (the 2-chord in C). We'll use the same steps. Since the root of the chord we are building is D, we'll begin this time with the D major scale and assign scale degree numbers.
Note, since the D major scale contains sharps (♯), the ♭7 and ♭3 in this case result in naturals (♮). You should wind up with the following D minor 11 quartal voicing:
Well done! Next, let's learn a quartal voicing formula to make a jazzy dominant chord.
Make a Jazzy Dominant 7th Chord
Are you ready to make a jazzy dominant 7th chord? In this section, you'll discover that dominant 7th quartal voicings sound fantastic! Just as in the previous section, we'll use a voicing formula that relates to the major scale. However, in time you'll come to learn that the parent scale for dominant chords is the mixolydian mode.
Example 1—C9
The C Dominant 7th chord (C7) has four notes, each a 3rd apart: C-E-G-B♭. Now, let's make this dominant chord sound more jazzy by voicing the majority of the tones a 4th apart instead. We'll begin the same way we did in each of the previous sections—numbering the scale degrees of the C major scale.
Now, we'll use a quartal voicing formula for dominant chords:
Using the dominant quartal formula, we get the voicing below. Note, the chord symbol is now C9 because the note D (the 9th) is included in this voicing.
Example 2—G9
Now, let's build a dominant voicing for the 5-chord in C Major so that we can play a 2-5-1 progression in C. That chord is G7. We'll follow the same two-step process, beginning with a G major scale.
Did you come up with the following G9 quartal voicing?
What a great sound! In the next section, we'll combine several of these voicings together in a common jazz chord progression.
Application: Quartal Voicings in a Chord Progression
Now comes the real fun! Let's play some of these jazzy voicings in a chord progression. The progression we'll use is a 1-4-2-5 progression in C. Therefore, the basic chords in root position are as follows:
As you can hear, this is not a particularly interesting sound. Now let's hear the same progression played using quartal voicings.
Wow, what a difference? It sounds like our chords have "gotten into character" for a jazzy role. Why not try them out with the included backing track? The backing track appears at the bottom of this page after logging in with your membership.
Conclusion
Congratulations! You've completed this entire lesson and have learned to play some jazzy chords used by professional pianists. Did you know that learning voicings is one of the quickest ways to improve your sound? That because, in general, advanced sounds are not harder to play than beginner sounds. They're just hard to understand….at first! But don't let that stop you from playing them! You'll grow to understand them in time.
If you want to learn to play even more jazzy piano chords, be sure to check out the following PWJ resources:
Thanks for learning with us today. We'll see you next time!
Blog written by Michael LaDisa / Quick Tip by Jonny May
More Free Lessons
This contemporary jazz piano arrangement of the traditional holiday classic "The First Noel" sounds so beautiful that it's bound to strike a chord.
Learn a beautiful jazz piano arrangement of "O Come All Ye Faithful" ("Adeste Fideles") and jazz arranging tips for other holiday favorites!
In this complete guide on 7th chords, Jonny breaks down the 5 categories of 7th chords on piano that form the foundation for jazz harmony.
Looking for downloads?
Subscribe to a membership plan for full access to this Quick Tip's sheet music and backing tracks!
Join Us
Get instant access to this Quick Tip and other member features with a PWJ membership!
---
Guided Learning Tracks
View guided learning tracks for all music styles and skill levels
Progress Tracking
Complete lessons and courses as you track your learning progress
Downloadable Resources
Download Sheet Music and Backing Tracks
Community Forums
Engage with other PWJ members in our member-only community forums
Become a better piano player today. Join with the 14-Day Free Trial today!