Funk Gospel Jam 1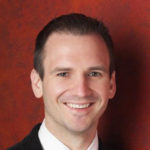 Instructor
---
Learn this Funk-Gospel jam that uses fat minor 7 chords, 2nd-Inversion Gospel chords, slides, & syncopated bass.
Free Lessons
Get free weekly lessons to your inbox!
More Free Lessons
Confidently improvise jazz piano over minor chords with authentic lines using the Dorian mode & essential techniques including enclosures & chord outlining.
Learn the secret behind Bill Evans' jazz piano playing style, including 6 melodic & 2 rhythmic techniques for beginner, intermediate & advanced pianists.
A quick and comprehensive guide for understanding, practicing and applying chromatic neighbors in jazz piano improvisation for all levels.
Looking for downloads?
Subscribe to a membership plan for full access to this Quick Tip's sheet music and backing tracks!
Join Us
The Piano With Jonny Membership
---
Guided Learning Tracks
View guided learning tracks for all music styles and skill levels
Progress Tracking
Complete lessons and courses as you track your learning progress
Downloadable Resources
Download Sheet Music and Backing Tracks
Community Forums
Engage with other PWJ members in our member-only community forums
Become a better piano player today. Try us out completely free for 14 days!