---
Fats Waller And His Contributions To Stride Piano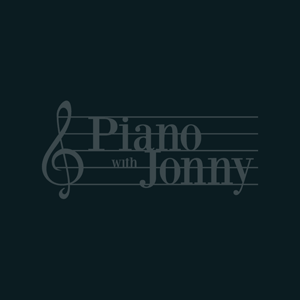 Instructor
Beginner
Intermediate
Advanced
---
Learning Focus
This lesson has general learning focus!
Free Lessons
Get free weekly lessons, practice tips, and downloadable resources to your inbox!
This month, we're taking a look at Fats Waller, a pioneer in the stride piano style. A renowned singer, organist, pianist, entertainer and composer, his most popular pieces include "Ain't Misbehavin'," "Honeysuckle Rose" and "Squeeze Me."
Quick Biography
Thomas Wright "Fats" Waller was born on May 21, 1904, in New York City. He learned to play various musical instruments at an early age and proved to have lots of talent.  His father was a clergyman, and consequently, Fats was exposed to the local church organ when he was a young boy. Being drawn to the sound of the organ, he quickly learned how to play it, even with all its complex features. In fact, Fats was one of the first jazz pianists to master the organ.
After a disagreement with his father, Fast dropped out of school at 15 years old. As a result, he started working as a professional pianist and organist in theaters and cabarets. Initially influenced by James P. Johnson, the founder of the stride piano style, Fats quickly developed his own style. Achieving swift right-hand licks over a solid rhythmic left hand, he was definitely an influential jazz legend with a unique personality. He had many skills besides solo piano playing, including being an excellent singer, having a comic character, having a gift at satirizing lyrics and interacting with other artists and the public.
Fats started to rise in popularity at a young age, recording his first song at age 18. He also played organ at theaters and was the star at his friends' "rent parties." Later, he became interested in radio shows and film. However, as the years went by,  Fats started yearning towards a more serious music career, despite the public's love for his eccentric personality.
Like many great musical geniuses, Fats Waller passed away too young. He died from pneumonia on December 15, 1943, at only 39 years old, while traveling. Some may say that even though he died young, he lived quite a few lifetimes during those years.
Interesting Facts about Fats Waller
Fats Waller picked up modern jazz by ear when he was young, and shocked his father when he "jazzyfied" a church hymn on the organ.
He appeared in a few Hollywood films such as Hooray for Love!, King of Burlesque, and Stormy Weather.
According to some sources, Fats was kidnapped by Al Capone's henchmen and forced to perform at a multi-day birthday party for the gangster boss. This experience, while exhausting, ended up being a very profitable gig.
He was one of the first jazz musicians to have a regular radio show.
Apparently, Fats wrote his famous "Ain't Misbehavin'" while he was in jail for nonpayment of alimony.
He acquired the nickname "Fats" in high school because he weighed close to 300 pounds. His weight and partying habits are believed to have contributed to his death.
Fats Waller Inspiring Quotes and Must-See Videos
"Jazz isn't what you do – it's how you do it."
Fats Waller – Ain't Misbehavin'
In this entertaining clip from Stormy Weather, Fats Waller demonstrates his skills at playing stride piano while singing and entertaining. Fats also infuses a hint of comedy by looking away from the piano to engage viewers with charming facial expressions. In fact, one can't possibly watch this video without smiling.
Fats Waller – Honeysuckle Rose
In this short video, "Honeysuckle Rose," Fats gives another entertaining performance. Once again, the facial expressions, along with the eyes wide open and the rapid eyebrow movement, are part of Fats' charming character. The way he plays so effortlessly while singing and courting the ladies is quite impressive.
Play Stride Piano Like Fats Waller
Would you like to learn to play ing the stride piano like Fats Waller? If so, then be sure to check out this Quick Tip in which Jonny demonstrates Fats Waller's playing style with the original tune below.
Additional Resources
If you enjoy playing stride piano, or want to learn more about this awesome style of jazz piano, make sure to check out these additional resources:
---
Sources:
https://blueblackjazz.com/en/artist/1/fats-waller
https://www.biography.com/musician/fats-waller
https://www.imdb.com/name/nm0909043/bio?ref_=nm_ov_bio_sm
https://www.thefamouspeople.com/profiles/fats-waller-320.php
More Free Lessons
This contemporary jazz piano arrangement of the traditional holiday classic "The First Noel" sounds so beautiful that it's bound to strike a chord.
In this complete guide on 7th chords, Jonny breaks down the 5 categories of 7th chords on piano that form the foundation for jazz harmony.
Piano montunos are both demanding and exhilarating. In today's lesson, you'll learn essential skills to play Afro-Cuban music with confidence.
Looking for downloads?
Subscribe to a membership plan for full access to this Quick Tip's sheet music and backing tracks!
Join Us
Get instant access to this Quick Tip and other member features with a PWJ membership!
---
Guided Learning Tracks
View guided learning tracks for all music styles and skill levels
Progress Tracking
Complete lessons and courses as you track your learning progress
Downloadable Resources
Download Sheet Music and Backing Tracks
Community Forums
Engage with other PWJ members in our member-only community forums
Become a better piano player today. Join with the 14-Day Free Trial today!