The One Chord Wonder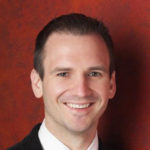 Instructor
---
Learn the incredible chord that works over almost every bass note of a Major Scale.  With this chord, you'll transform ordinary chord progressions into gorgeous contemporary ones.
Course Objectives
Discover the notes of the "one chord wonder"
Learn how to use this in major & minor chord progressions
Apply the chords to "Amazing Grace" and other songs
Explore new grooves and arpeggiated patterns
Course Lessons
1
Normal & Spread Position, Major & Minor Progressions, Adding Colorful Notes
2
Primary & Secondary Chords, Normal & Spread Position, Example Song, Second Cluster Open & Spread Positions
3
Pop Grooves 1 & 2, Arpeggiated Patterns 1 & 2, Extra Patterns, Playing In All Keys
Related Courses

Learn the beautiful progression used in hundreds of love songs, the Love Progression. Discover left hand & right hand improv techniques for creating gorgeous melodies & textures.

Learn 6 of the all-time most beautiful Contemporary progressions. Learn closed & open position left hand accompaniment, how to harmonize the melodies, & how to improvise over each progression.

Learn 8 of the all-time most gorgeous Contemporary piano progressions. We discuss left hand accompaniment options, how to build the harmonies, & how to improvise over each progression.