---
It Came Upon A Midnight Clear – Waltz 1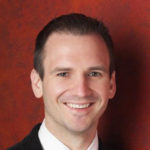 Instructor
---
Learn how to play It Came Upon a Midnight Clear in a jazz waltz piano style.  We'll cover chord shells, right hand harmony, slides, fills, & turns, 3 exercises for soloing.
Course Objectives
Learn the lead sheet melody and chords
Transform chords into jazz chord shells
Explore the jazz waltz left hand stride pattern
Embellish the right hand with 3/7 harmony, slides, fills, and turns
Master soloing with one scale and 3 essential exercises
Learning Focus
Exercises
Improvisation
Lead Sheets
Songs
Related Courses

Learn a fun swing arrangement of O Christmas Tree.  Discover how to transform the lead sheet with swing techniques like shells, slides, fills, & tremolos, plus learn to improvise over it.

Learn how to create an easy waltz-swing arrangement of Greensleeves.  We explore the lead sheet, simple left hand shells, 2 waltz grooves, how to harmonize the right hand, and soloing tricks.

A beautiful Latin Bossa Nova accompaniment for Silent Night. Using chord shells and a root-fifth bass approach, this rendition will have all your friends singing along during the holidays!