Membership Required
Subscribe to a membership plan for full access to this show and learning resources!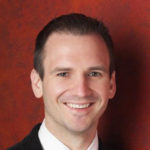 Instructor
03/31/2020 12:00 am (PST)
---
In March, we released 4 new Courses, 4 Quick Tips, 7 Smart Sheets, 38 Backing Tracks, the new Student Collaboration, the Live Q&A, and the Student Assessment.
Courses:
Chord Shell and Guide Tone Exercises
Chord Extensions
Jazz Ballad Composition
Block Chords
Quick Tips:
3 Exercises for Minor Jazz Piano Improv
4 Piano Techniques to Create Happiness
3 Slow Blues Improv Techniques
How To Make Any Major Chord Sound Jazzy
Congratulations to our Student of the month, Paul Toal! Read his spotlight right here.
"Member Circle" is a zoom meeting led by a Community Leader where students will have the opportunity to share their breakthrough moments with each other and discuss a particular theme. It is a safe place to talk to your peers, learn from other students' experiences, and engage in a group discussion.  
Recitals are an opportunity for students to showcase a performance in front of a live audience.
In this video, Daine answered all of your questions that were submitted in the month of August.