March 2020 Update
Membership Required
Subscribe to a membership plan for full access to this show and learning resources!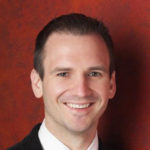 Instructor
03/31/2020 12:00 am (PST)
---
In March, we released 4 new Courses, 4 Quick Tips, 7 Smart Sheets, 38 Backing Tracks, the new Student Collaboration, the Live Q&A, and the Student Assessment.
Courses:
Chord Shell and Guide Tone Exercises
Chord Extensions
Jazz Ballad Composition
Block Chords
Quick Tips:
3 Exercises for Minor Jazz Piano Improv
4 Piano Techniques to Create Happiness
3 Slow Blues Improv Techniques
How To Make Any Major Chord Sound Jazzy
Congratulations to our Student of the month, Paul Toal! Read his spotlight right here.
Office Hours are an opportunity to get interactive feedback from a professional piano coach!
In this Student Assessment video, Daine reviewed student video submissions from July and provided personalized feedback.
In July, we released 2 new Courses, 5 Quick Tips, 1 blog, 6 Smart Sheets, 6 Backing Tracks, and more!