Monthly Update (August 2020)
Membership Required
Subscribe to a membership plan for full access to this show and learning resources!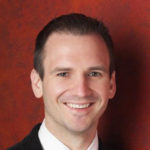 Instructor
08/31/2020 10:00 am (PST)
---
In August, we released 3 new Courses, 4 Quick Tips, 6 Smart Sheets, 9 Backing Tracks, the new Student Collaboration, the Live Q&A, the Q&A Submissions, the Live Student Recital, the Student Assessment, and the Studio 2 Launch Party.
Courses:
Modulation Essentials – How to Modulate a Song 1
Modulation Essentials – How to Modulate a Song 2
Key of E Major
Quick Tips:
– Slow Jazz and Blues Piano Improv
– How to Improvise Piano with Dorian Scale
– Essential Jazz Piano Exercise – Chromatic Neighbors
– How to Play Jazz Piano like Bill Evans
Congratulations to our Student of the month, Ellen Martinson! Read her spotlight right here.
We have some more super exciting news!
We launched Studio 2 – We're so excited about the growth & expansion of PWJ! This 2nd studio will be used to feature our new teachers we'll be hiring soon. This means more live events, more lessons, and we'll be adding group classes. Click here to watch the Studio 2 Launch Party.
Jonny May is moving

– Jonny and his family are moving to Nashville, Tennessee where we'll be opening up another studio.

Website Updates

 – We've added some great new features to our website: 15 second rewind/fast forward button on videos, progress tracking for Learning Tracks, and progress tracking on Smartsheets
In this Q&A Submissions video, Yannick answered all of your questions about the piano and music in general that were submitted in the month of September.
In this workshop, you learned how to arrange O Holy Night in a contemporary style. We'll learn the lead sheet, 4 left hand stylizations, 3 right hand harmonizations, a stock intro/outro, and other advanced arranging techniques.
Jeremy Siskind joins Jonny May for a special interview to share his insights on piano practice, arranging, and performing.