Membership Required
Subscribe to a membership plan for full access to this show and learning resources!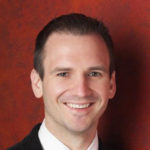 Instructor
08/21/2020 10:00 am (PST)
---
In the August 2020 Live Q&A, Jonny answered all of your questions about the piano and music in general.
04:31 – Q: How do you easily recall licks when improving?
09:44 – Q: Which courses would help me with left hand accompaniments?
13:07 – Q: Are there common keys for ragtime?
16:45 – Q: Can you play Heart & Soul with right hand stride stylization?
19:17 – Q: Are harmony notes taken from the notes of the chord or the scale?
22:45 – Q: What software do you use for your live stream?
23:24 – Q: Tips for memorization?
26:48 – Q: Suggestions for passing chords in the song PWJ Avenue?
33:24 – Q: What is your left hand style in the Amazing Grace workshop?
38:40 – Q: How do I build speed with a metronome?
40:26 – Q: Where can I learn about left hand 2-octave arpeggios?
43:19 – Q: Tips for using triplets and turns on a ballad song in 12/8 time?
46:12 – Q: Should I master one key before learning another key?
49:51 – Q: How many lessons should I take at one time?
51:29 – Q: Where can I find the Burlesque Blues course?
52:23 – Q: Is there a lesson about controlling left hand vs right hand loudness?
53:36 – Q: Can you provide a guide to a daily workout that strengthens all fingers?
56:25 – Q: Can you play Happy Birthday?
1:04:29 – Q: I can't seem to play through a song without a memory slip. Any tips?
1:08:06 – Q: Tips for playing What a Wonderful World?
1:09:45 – Q: Which gospel connector do you use with either the 6 or the 1 harmonization?
1:13:35 – Q: Do you have courses on chord pops?
1:16:01 – Q: Can you play When She Loved Me?
1:18:41 – Q: When would you use the minor pentatonic scale?
1:21:15 – Q: Which advanced course covers arpeggiated soloing and scale pattern soloing?
1:23:54 – Q: Can you demonstrate the Barry Harris harmony?
1:26:39 – Q: How many teachers did you have?
1:31:41 – Q: Which hand are you looking at when you play ragtime?
1:32:25 – Q: What order should I work on the intermediate foundations?
Office Hours are an opportunity to get interactive feedback from a professional piano coach!
"Member Circle" is a zoom meeting led by a Community Leader where students will have the opportunity to share their breakthrough moments with each other and discuss a particular theme.
In November, we released 4 new Courses, 4 Quick Tips, 8 Smart Sheets, 17 Backing Tracks, and more!
Join Us
Get instant access to this Show and other member features with a PWJ membership!
---
Guided Learning Tracks
View guided learning tracks for all music styles and skill levels
Progress Tracking
Complete lessons and courses as you track your learning progress
Downloadable Resources
Download Sheet Music and Backing Tracks
Community Forums
Engage with other PWJ members in our member-only community forums
Become a better piano player today. Join with the 14-Day Free Trial today!