Membership Required
Subscribe to a membership plan for full access to this show and learning resources!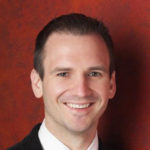 Instructor
08/21/2020 10:00 am (PST)
---
In the August 2020 Live Q&A, Jonny answered all of your questions about the piano and music in general.
04:31 – Q: How do you easily recall licks when improving?
09:44 – Q: Which courses would help me with left hand accompaniments?
13:07 – Q: Are there common keys for ragtime?
16:45 – Q: Can you play Heart & Soul with right hand stride stylization?
19:17 – Q: Are harmony notes taken from the notes of the chord or the scale?
22:45 – Q: What software do you use for your live stream?
23:24 – Q: Tips for memorization?
26:48 – Q: Suggestions for passing chords in the song PWJ Avenue?
33:24 – Q: What is your left hand style in the Amazing Grace workshop?
38:40 – Q: How do I build speed with a metronome?
40:26 – Q: Where can I learn about left hand 2-octave arpeggios?
43:19 – Q: Tips for using triplets and turns on a ballad song in 12/8 time?
46:12 – Q: Should I master one key before learning another key?
49:51 – Q: How many lessons should I take at one time?
51:29 – Q: Where can I find the Burlesque Blues course?
52:23 – Q: Is there a lesson about controlling left hand vs right hand loudness?
53:36 – Q: Can you provide a guide to a daily workout that strengthens all fingers?
56:25 – Q: Can you play Happy Birthday?
1:04:29 – Q: I can't seem to play through a song without a memory slip. Any tips?
1:08:06 – Q: Tips for playing What a Wonderful World?
1:09:45 – Q: Which gospel connector do you use with either the 6 or the 1 harmonization?
1:13:35 – Q: Do you have courses on chord pops?
1:16:01 – Q: Can you play When She Loved Me?
1:18:41 – Q: When would you use the minor pentatonic scale?
1:21:15 – Q: Which advanced course covers arpeggiated soloing and scale pattern soloing?
1:23:54 – Q: Can you demonstrate the Barry Harris harmony?
1:26:39 – Q: How many teachers did you have?
1:31:41 – Q: Which hand are you looking at when you play ragtime?
1:32:25 – Q: What order should I work on the intermediate foundations?
In this video, Daine reviewed all of your submissions from the month of January.
Office Hours are an opportunity to get interactive feedback from a professional piano coach!
In January, we released 5 new Courses, 4 Quick Tips, 5 Smart Sheets, 10 Backing Tracks, and more!