---
Q+A Submissions (July 2020)
Membership Required
Subscribe to a membership plan for full access to this show and learning resources!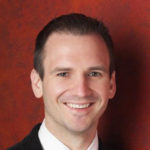 Instructor
08/11/2020 10:00 am (PST)
---
In this Q&A Submissions video, Jonny answered all of your questions about the piano and music in general that were submitted in the month of July.
00:55 – Jirka: Any hints for learning to reading notes?
06:30 – Joseph Hookham: Practice tips when away from the piano?
11:16 – Pat O'Brien: Tips for compiling a repertoire list by style/mood?
15:54 – Chris Rodgers: How can I jazz up the chords in hymns?
26:22 – Chris Walford: Can you explain why you use non-blues-scale notes in blues improv?
29:31 – Ed Miskovic: Do you have a lesson for best fingering techniques for playing arpeggios?
34:56 – Sue Ryan: Tips for maintaining focus while practicing?
39:17 – What are your thoughts on practicing pieces at various tempos?
43:29 – Any general guidelines to follow on good piano technique?
46:02 – Darynn Ho: What speed should ragtime be played?
48:55 – Roy Lipsett: How do I know when I've completed a lesson?
51:56 – Mark Finckle: How do you learn to play reliably without memorizing?
56:09 – Debora Firmani: What should I do with my left hand when playing blues with a bass player?
58:31 – What are some patterns I can practice to become more familiar with chord inversions?
1:03:53 – Stewart Chan: How can I know when it's okay to borrow notes from other scales when improvising?
1:07:23 – Frederick Rockwell: How do I participate in the monthly challenges?
1:07:48 – Ronald Guarascio: Can you explain how the 3 diminished scales are used in improv?
1:14:11 – Stewart Chan: What technique were you using for your left hand in the Major Blues Scale workshop?
1:16:03 – David Roux: Do you have any tips for playing with large hands?
1:22:40 – Stewart Chan: Tips for practicing harmonized improv?
1:23:38 – Rebecca Nowell: Tips for playing Maple Leaf Rag?
1:24:37 – Homi Faris: Could you provide the lead sheet for your original songs, such as Strollin' Along?
1:25:24 – Jeff Hinton: Can you create a Quick Tip for improv similar to the Jazz Piano 10 Steps?
1:26:02 – Dean Jennings: Is there a transcription of Royals available?
In September, we released 4 new Courses, 4 Quick Tips, 6 Smart Sheets, 11 Backing Tracks, and more!
Office Hours are an opportunity to get interactive feedback from a professional piano coach!
"Member Circle" is a zoom meeting led by a Community Leader where students will have the opportunity to share their breakthrough moments with each other and discuss a particular theme.