---
Dr. John: New Orleans Piano Legend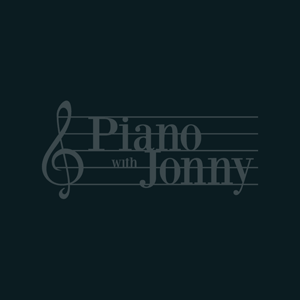 Instructor
---
Learning Focus
This lesson has general learning focus!
Music Style
This lesson does not target a specific music style.
Free Lessons
Get free weekly lessons, practice tips, and downloadable resources to your inbox!
This month, we're featuring New Orleans' famous piano player Dr. John. With his bluesy runs, trippy songs, and eccentric outfits, the American singer and pianist is sure to make an impression. His best hits include "Such a Night" and "Right Place, Wrong Time."
"In the network's mind there are no limits."

-Dr. John
Short Biography
Malcolm John Rebennack was born on November 20, 1941 in New Orleans, Louisiana.  Even though he grew up in a musical family, he did not take music lessons as a child, but only endured a short stint in a choir before getting kicked out. Later, when he met the legendary R&B pianist Professor Longhair around the age of 14, he decided to make music his career. Other early influences are Fats Domino and Huey "Piano" Smith. In his teenage years, Rebennack started playing piano professionally, mainly in neighborhood bars and recording sessions.
After some incidents involving a fight, the loss of a finger, some heroin addiction and 2 years in prison, Rebennack moved to Los Angeles in the 60s. Being a showman and having a fascination with voodoo, Rebennack adopted the stage persona of Dr John The Night Tripper. He experimented with some trippy and psychedelic music for the next few years as well as some very unorthodox performances. However, In 1973, the album In the Right Place came out and produced a smash-hit single, "Right Place, Wrong Time." Indeed, the hit peaked at #9 on the Hot 100 chart and made the sound of Dr. John famous.
Dr. John lived a very eccentric life and experimented with many musical styles. He also paid tribute to other musicians for years. Furthermore, he collaborated with many great musicians and produced numerous records during his lifetime.
In 2019, Dr John died of a heart attack at age 77. New Orleans gave him a traditional funeral, with revelers and a brass band following the horse-drawn carriage through the city of his birth. In brief, during his very interesting lifetime, Dr. John won six Grammy Awards, and was inducted into the Rock and Roll Hall of Fame by singer John Legend in 2011.
Dr. John's Style
The eccentric Dr. John is known for his theatrical performances inspired by Mardi Gras- style shows and voodoo ceremonies. Combining a skillful and soulful approach, Dr. John experimented with many musical styles, ranging from New Orleans blues, boogie-woogie, R&B, jazz and soul, to psychedelic funk, rock and roll, and country music.
In the following video, Dr John answers 10 questions about music, spirituality and life.
"When the voice and the vision on the inside is more profound, and more clear and loud than all opinions on the outside, you've begun to master your life."

-Dr. John
Interesting Facts About Dr. John
Dr. John believed in magic, superstition and voodoo. According to some sources, he would cast a spell on certain people, by making "goofer dust." It was a combination of graveyard dirt, gunpowder, and grease from the bells of a graveyard chapel.
Originally a guitarist, Dr. John was shot in the finger while attempting to break up a fight in a club. Consequently, he switched to piano.
The name "Dr. John" is based on a Senegalese prince called Dr. John, who was a conjure man, herb doctor, and spiritual healer. This healer was selling gris-gris protection amulets. Gris-gris are Voodoo talismans originating in Africa and believed to protect from evil or to bring luck. Hence, the musician's debut album release was appropriately titled Gris-Gris.
Dr. John suffered from an addiction to hard drugs, and dealt dope to support his habit. Shortly after, he received a two-year sentence in prison. However, he completed his rehabilitation a few years later and remained clean for the rest of his life.
In 1976, on Thanksgiving Day, Dr. John performed "Such a Night" at a special event by the Band at San Francisco's Winterland Ballroom. Two years later, his performance was included in Martin Scorsese's acclaimed documentary about the Band, The Last Waltz.
"I've been thinking a lot lately about taking chances, and how it's really just about overcoming your fears. Because the truth is, every time you take a big risk in your life, no matter how it ends up, you're always glad you took it."

-Dr. John
Dr. John Live Piano Performance
In this live video from 1976, Dr. John plays "Such a Night" on Thanksgiving Day at San Francisco's Winterland Ballroom. It is one of his most-loved live performances.

In this video, Dr. John jams with his band on Guitar Center's Battle of the Blues in 2012. The song "Right Place, Wrong Time" is one of his biggest hits.
Play Piano Like Dr. John
If you love the sound of New Orleans blues, you can try playing it yourself!
In the following 1-minute quick tip, Jonny teaches a basic Dr. John lick that sounds so groovy.

If you're thirsty for more New Orleans blues piano, you have to check out the following lessons at PWJ:
New Orleans Blues Piano – The Complete Guide – where you'll learn how to play an easy Dr. John blues roll:
Silent Night Rhumba (Level 2, Level 3) – Just in time for the Christmas holidays!
Finally, in this 1-hour video, Dr. John gives some tips and demonstrations of his piano skills. With the overhead camera and explanations, you can learn many New Orleans blues licks and accompaniments.
---
Sources
https://www.allmusic.com/artist/dr-john-mn0000205180/biography
https://www.rollingstone.com/music/music-features/dr-john-joy-mystery-new-orleans-saint-861931/3
https://en.wikipedia.org/wiki/Dr._John
More Free Lessons
Looking for downloads?
Subscribe to a membership plan for full access to this Quick Tip's sheet music and backing tracks!
Join Us
Get instant access to this Quick Tip and other member features with a PWJ membership!
---
Guided Learning Tracks
View guided learning tracks for all music styles and skill levels
Progress Tracking
Complete lessons and courses as you track your learning progress
Downloadable Resources
Download Sheet Music and Backing Tracks
Community Forums
Engage with other PWJ members in our member-only community forums
Become a better piano player today. Join with the 14-Day Free Trial today!