---
Contemporary Worship Piano Accompaniment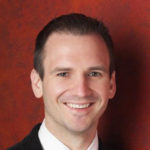 Instructor
---
Learning Focus
Accompanying
Chords
Groove
Improvisation
Lead Sheets
Free Lessons
Get free weekly lessons, practice tips, and downloadable resources to your inbox!
Do you want to learn how to play Contemporary Praise & Worship piano accompaniment? In today's piano lesson, I'm going to teach you:
The most common chord progression in Contemporary Praise & Worship and Christian music
The "typical" approach pianists use to play the chords
A better approach using extensions and chord clusters
Expanding your groove from 1 to 2 measures
How to use inversions to expand your texture
If you want to play music in a church or a worship band, or you already do and want to make your playing more colorful, interesting, and memorable, this lesson is for you.  Let's dive in!
Step 1: Pick a Common Contemporary Praise & Worship Chord Progression
If you want to learn how to play Contemporary Praise and Worship piano accompaniment, then it is essential to use a chord progression that is commonly used in the Contemporary Praise & Worship genre.
If you listen to Christian artists and bands like Hillsong UNITED, Lauren Daigle, Casting Crowns, MercyMe, Michael W Smith, and For King & Country, you'll discover that one of the most common chord progressions used in the Contemporary Praise and Worship style is the 1-5-6-4 chord progression.
What is the 1-5-6-4 chord progression?
The 1-5-6-4 chord progression is a pop chord progression that uses these chords in the key of C: C Major, G Major, A minor, and F Major:
The C Major is the 1 chord because it is built on the first note of the C Major Scale.  The G Major is the 5 chord because it is built on the 5th note of the C Major scale.  These are called diatonic chords, and you can learn all of your diatonic chords for all 12 major keys in our Level 1 Learning Track here.
Now, for today's piano lesson, we are going to play the 1-5-6-4 chord progression in the key of G because G is a very common key for Contemporary Praise & Worship and Christian music. Here is the sheet music for this chord chart:
(If you are unfamiliar with the key of G major, you can master it in our G Major key course here.)
Now that you have this basic chord progression, it's time to lay down some chords.
Step 2: Contemporary Praise & Worship Basic Chord Harmony
When most beginner Praise & Worship piano players read a chord chart like the one written above, they will play the chords exactly as they are labeled.  For starters, make sure you can play the chords in root position:
Now, you'll want to play one chord per measure and add a bass note to the left hand:
The next step is to play the above chords using inversions:
You might also lay down a basic groove like this:
As you can see, the right hand first chord occurs on beat 1 and the second chord on the "and of beat 2". The left hand is playing a root-5th.
Now, this is a great beginner approach to playing Contemporary Praise & Worship piano accompaniment, but you can make your accompaniment so much more interesting if you add these elements:
Extensions
Chord Clusters
2-Measure Grooves
Inversions
Let's talk about each of these one-by-one.
Step 3: Add Clusters and Extensions to Your Piano Accompaniment
After you've played this piano groove using major and minor chords, you might be thinking, "How do I make these chords sound more colorful"? If you are thinking this, then I have the answer for you.
Whenever you have a major chord in pop or contemporary music, you can add the 2nd note to the chord.  For example, you can play a G major like this:
As you can see, we are adding the A to the chord, which is called the 2. Therefore, we call it G(add 2).  You can also suspend your major chords up or down.  For example, on this G chord (the 1 chord in the key of G), it is very common to make it a Gsus2, which has the notes G A and D. In this case, we are suspending the B down to an A to make it more interesting:
Now, we can also do this technique on our other major chords like D Major and C Major.  However, on the D Major, it is a lot more common to use a sus4 on this chord.  In other words, we play D G and A:
Why do we use a sus 4 on this chord instead of a sus 2? Because this is a 5 chord, and typically sus 4 chord creates a stronger tension/resolution on the 5 chord. For more on chord harmony and how to use chord substitutions and passing chords, checkout the Passing Chords & Reharmonization course here.
On the E minor chord, it is very typical to add the 7 and the 11 to the chord. In other words, an E minor chord (E G B) will sound more interesting if you add the 7 (D) and the 11 (A):
Knowing your 7th chords and extensions are essential to playing at a higher harmonic level. You can master your minor 7 chords and your chord extensions in these courses:
Minor 7 Theory & Application / Minor 7 Exercises
Chord Extensions
Now that you understand which extensions you can add to each chord, let's add these notes to the chords.  Here is a really cool way to play each chord where you use extensions and chord clusters:
Doesn't that sound amazing?!? Each chord now is so much more colorful, and the beautiful thing is that we don't have to jump around a whole lot in our right hand to find each new chord position. What is this technique called? I call it the "One Chord Wonder", and it is one chord position in the right hand that works over all of you pop chords in the left hand (learn more about the One Chord Wonder course here).
Now that you have these chords down, it's time to groove.
Step 4: Using 2-Measure Versus 1-Measure Grooves
One of the clear signs of an amateur Praise & Worship pianist is someone who uses a 1-measure groove their entire piano accompaniment.  Let's go back to the original groove we talked about earlier:
Notice how this groove repeats every measure? Well, you can make this a lot more interesting by making this a 2 measure groove. How do you do this? Well, you want to use a stock pop rhythm like this:
Now before you add the chords, I recommend clapping the rhythms. First do the right hand rhythm, then the left hand rhythm, then tap them on your lap at the same time. Once you can do that, then try adding the chords:
As you can hear, the groove is sounding WAY more interesting. Now, pay attention to the chord anticipation above. Notice that we change the chord to the D chord early in the right hand. We call this an anticipation, and it is a very important technique when it comes to piano accompaniment in the Praise & Worship style.  If you struggle with two-hand coordination on grooves like this, I encourage you to checkout the 2-Hand Coordination course.
Before we move onto the final step, I encourage you to practice this groove in other keys. You can do this with the click of one button with our Smart Sheet Music here.
Now that you have this groove, let's go to the final step: inversions.
Step 5: Contemporary Praise & Worship Piano Accompaniment with Inversions
So far, we have made our piano accompaniment more interesting with chord colors (extensions) and a 2-measure groove, but there is one thing missing… you see all those notes on the upper part of the piano that you aren't playing?!? That's a BIG missed opportunity! You see, you want to be able to explore the full range of your keyboard or piano when you play Contemporary Praise & Worship piano accompaniment.  That's where inversions come in handy.
With inversions, you can take the chords you already learned and more them to different positions on the piano.  Here is how you would take the same chords you learned earlier and play them higher with the same groove:
As you can see, we are playing the exact same chords, except we are redistributing the notes. Take some time to analyze these chords. Ask yourself the name of the chord – is it major or minor? Where is the 7th, the 11th, the sus 2, and the sus 4?  It's important not to just play the notes, but to actually understand what notes you are playing.
To better understand chords in a chord chart, checkout the Jazz Standard Analysis course here.
Now, if you have enjoyed this lesson, and you want to do an even deeper dive on contemporary and pop piano accompaniment, I highly encourage you checkout these courses:
Pop Accompaniment Patterns
Popstinatos Course
Thanks for watching, and see you in the next Quick Tip lesson!
Your teacher,
Jonny May
More Free Lessons
This contemporary jazz piano arrangement of the traditional holiday classic "The First Noel" sounds so beautiful that it's bound to strike a chord.
Learn a beautiful jazz piano arrangement of "O Come All Ye Faithful" ("Adeste Fideles") and jazz arranging tips for other holiday favorites!
In this complete guide on 7th chords, Jonny breaks down the 5 categories of 7th chords on piano that form the foundation for jazz harmony.
Looking for downloads?
Subscribe to a membership plan for full access to this Quick Tip's sheet music and backing tracks!
Join Us
Get instant access to this Quick Tip and other member features with a PWJ membership!
---
Guided Learning Tracks
View guided learning tracks for all music styles and skill levels
Progress Tracking
Complete lessons and courses as you track your learning progress
Downloadable Resources
Download Sheet Music and Backing Tracks
Community Forums
Engage with other PWJ members in our member-only community forums
Become a better piano player today. Join with the 14-Day Free Trial today!