---
Complete Beginner Piano: 3 Essential Chords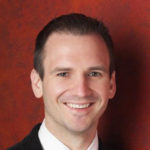 Instructor
---
Learning Focus
Accompanying
Chords
Lead Sheets
Free Lessons
Get free weekly lessons, practice tips, and downloadable resources to your inbox!
Do you want to learn how to start playing jazz piano, even if you're a beginner? Are you under the impression that jazz pianists must learn many complex chords and scales before they can start playing jazz? In this Quick Tip, you will learn 3 beginner piano chords and a basic swing groove to start playing jazz piano today! By the end of these 3 steps, you'll be playing jazz piano in no time:
Learn the 3 chords
Swing groove
Changing left hand groove
Feel free to follow along with our Smartsheet, where you can play along with Jonny and even slow down the tempo! Let's dig in.
Step 1: 3 Beginner Piano Chords
As I'm sure you know, to play jazz piano you have to know a few chords. We will learn those, but first we need to look at something called a lead sheet. Unlike classical music, jazz musicians read tunes using only the melody and the chord changes written above it.  There's lots of improvisation when you're reading jazz, and the first step to playing lead sheets is interpreting the chord symbols. Let's look at our lead sheet:
There's a little bit of help for you with this lead sheet with the left hand part written in. However, these aren't the full chords! Let's look at the actual chords:
The first of the three beginner piano chords is C Major.  Here's the really cool thing about lead sheets: whenever you see C on the lead sheet, play this chord! This is the same thing we're going to do for each of these chords. The next chord is F Major. Practice going back and forth between these two chords so you can get the feel for it.
You may have noticed that we won't be using F in this song. That's okay: it's an important chord that you'll be using in many other songs! The last chord we'll learn today is G. Practice going between C and G until you're comfortable switching.  Next, let's learn the swing groove!
Step 2: Swing Groove
As we go through the lead sheet, make sure to follow the form of the song. The form tells us how a song is organized, and it's important to follow it exactly so we don't get lost. Each chord lasts for 4 beats, except for the last measure. Since there are two chord symbols here, each of them will last for 2 beats. Now for the groove!
Here's what the swing groove looks like written out:
This rhythm is known as "The Charleston" and is a super fun, easy rhythm to play jazz with! The key to making this rhythm/groove feel good is to play the first chord short, and the second chord long. The short first chord gives this groove a punchy, energetic feeling that makes it swing. Practice the rhythm with just C at first: once you really have this down, try switching between C and G to get the feel for it.
Once you're comfortable switching between C and G, try playing this groove while following the form of the song. Go slow at first and gradually get faster as you become comfortable with the rhythm.
If you've made it this far, take a moment to congratulate yourself on a job well done! You are doing something that takes many piano students years of training to accomplish!
Next, let's learn how you can improvise the left hand groove to make this even more fun!
Step 3: Changing Left Hand Groove
One of the best things about jazz is that you can improvise! We'll be focusing on groove for this part of the lesson. The groove is so important in jazz because it gives the music its feeling and vitality. Groove is created through rhythm, and by changing up the rhythm you can come up with your own grooves!
Now that you have the swing groove down, try experimenting with different rhythms based on the Charleston. You can do this by adding notes between the two main notes, adding notes after the main rhythm, or taking notes away from it. There is no right or wrong way to do this, and the best way to come up with new grooves is to try different ideas. That's the beauty of jazz! To get you started, here are a couple rhythmic ideas:
The more you experiment, the more ways you'll find you can change the groove and make this arrangement your own. Great job!
If you've enjoyed this lesson, check out our Beginner Piano Foundations – Part 1 and Beginner Piano Foundations – Part 2 learning tracks.
If you want to dig in to more about rhythm and coordination, our Two-Hand Coordination Exercises 1 course is a great place to start.
That's all for today's lesson, and see you in the next Quick Tip!
Blog written by Austin Byrd / Quick Tip by Jonny May
More Free Lessons
This contemporary jazz piano arrangement of the traditional holiday classic "The First Noel" sounds so beautiful that it's bound to strike a chord.
In this complete guide on 7th chords, Jonny breaks down the 5 categories of 7th chords on piano that form the foundation for jazz harmony.
Piano montunos are both demanding and exhilarating. In today's lesson, you'll learn essential skills to play Afro-Cuban music with confidence.
Looking for downloads?
Subscribe to a membership plan for full access to this Quick Tip's sheet music and backing tracks!
Join Us
Get instant access to this Quick Tip and other member features with a PWJ membership!
---
Guided Learning Tracks
View guided learning tracks for all music styles and skill levels
Progress Tracking
Complete lessons and courses as you track your learning progress
Downloadable Resources
Download Sheet Music and Backing Tracks
Community Forums
Engage with other PWJ members in our member-only community forums
Become a better piano player today. Join with the 14-Day Free Trial today!