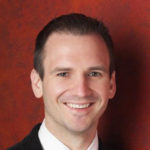 Instructor
---
Learn how to develop a Pop arrangement with Jonny's Wake Me Up (Avicii) arrangement. You'll learn every note, fingering, & practice tips, plus arranging techniques for Pop and Ragtime.
Course Objectives
Learn Jonny's viral 'Wake Me Up' arrangement
Explore classical, contemporary, boogie, and ragtime techniques
Get an deeper understanding of the arranging process
Related Courses

Learn the building blocks of stride piano with this fun stride arrangement of Ode to Joy.  Discover how use triplet rolls, stride runs, turns, & stride harmony as we dissect each note of the arrangement.

Discover the professional secrets behind ragtime with this in-depth workshop. You'll learn the 4 essential Rag Rolls and the Ragtime stride left hand which we will apply to a traditional song.

Learn 8 of the all-time most gorgeous Contemporary piano progressions. We discuss left hand accompaniment options, how to build the harmonies, & how to improvise over each progression.