---
The Girl From Ipanema – Accompaniment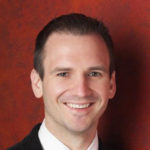 Instructor
---
In this course, you will learn how to create a beautiful bossa nova accompaniment to "The Girl From Ipanema," by Antonio Carlos Jobim.
Jonny teaches the A section of the song for all playing levels, progressively adding more syncopated rhythms to the accompaniment. Yannick explores the B section of the song and expands on the groove and musical concepts involved.
Course Objectives
Learn a beginner bossa nova accompaniment with guide tones
Play an intermediate to advanced accompaniment with rootless voicings
Master common left and right hand rhythms used in bossa nova
Understand the harmony and form of the song
Learning Focus
Accompanying
Analysis
Chords
Groove
Related Courses

Learn the essential techniques behind Bossa Nova with the song "Girl From Foreign Lands." After learning the bossa groove, you'll discover how to add the melody, harmonies, and bring the song to life.

Discover how to solo over Brazilian Bossa Nova. Topics include the Bossa Nova rhythm, left hand accompaniment grooves, soloing scales & exercises, turns, brushes, outlining chords, & enclosures.

A beautiful Latin Bossa Nova accompaniment for Silent Night. Using chord shells and a root-fifth bass approach, this rendition will have all your friends singing along during the holidays!