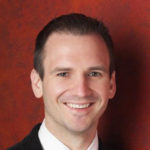 Instructor
Beginner
Intermediate
Advanced
---
Transform Danny Boy into a beautiful Jazz Ballad!  Starting with the lead sheet, learn how to build a beautiful left hand accompaniment, harmonize the melody, add fills, & inner-voice movement.
Course Objectives
Learn the Lead Sheet Melodoy & Chords
Master the Left Hand Ballad-Stride Pattern
Discover Essential Melodic Harmonization Techniques
Put It Together & Make Your Piano Sing
Related Courses

Learn a gorgeous Jazz Ballad arrangement of Danny Boy.  We explore beautiful, rich jazz chords, extensions, alterations, re-harmonizations, & how to build a compelling arrangement.

The complete course on how to create a gorgeous cocktail jazz ballad. You'll learn Stride-Ballad Left Hand techniques, rootless voicings, and right hand embellishment with extensions, fills, runs, and more.

Take our most comprehensive course on Cocktail Jazz, The Way You Look At Me. Discover how to develop a lead sheet, stylize the left hand, harmonize the right hand, add fills, & improvise.