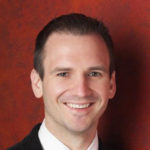 Instructor
Beginner
Intermediate
Advanced
---
Transform Danny Boy into a beautiful Jazz Ballad!  Starting with the lead sheet, learn how to build a beautiful left hand accompaniment, harmonize the melody, add fills, & inner-voice movement.
Course Objectives
Learn the Lead Sheet Melodoy & Chords
Master the Left Hand Ballad-Stride Pattern
Discover Essential Melodic Harmonization Techniques
Put It Together & Make Your Piano Sing
Featured Reviews
View PWJ member reviews of this course!
Danny (five stars)
This one reminds me of my first girlfriend back in Philly and her dad Dan. I would never presume to call him boy but you get the idea. I wish they were still around so that I could play this for them. I'm polishing the advanced arrangement and working out the stride and tempo. For sure by St. Patrick's Day next year.
Very Fun and Educational!!!
After wanting to do a challenging cover for quite some time, I stumbled upon the advanced arrangement of "Danny Boy". I have to say, it's a beautiful melody and arrangement; I got to learn 6/9 on the base hand and some spread chords. Have not yet played it around friends and family but I know they would love it!
Nice easy, attainable tune.
Really enjoyed this one! Who knew, I seem to really enjoy the jazz ballad style!
Great experience, beautiful and challenging
I enjoyed the explanation and simplicity.
Related Courses

Learn a gorgeous Jazz Ballad arrangement of Danny Boy.  We explore beautiful, rich jazz chords, extensions, alterations, re-harmonizations, & how to build a compelling arrangement.

The complete course on how to create a gorgeous cocktail jazz ballad. You'll learn Stride-Ballad Left Hand techniques, rootless voicings, and right hand embellishment with extensions, fills, runs, and more.

Take our most comprehensive course on Cocktail Jazz, The Way You Look At Me. Discover how to develop a lead sheet, stylize the left hand, harmonize the right hand, add fills, & improvise.