---
Q+A Submissions (September 2020)
Membership Required
Subscribe to a membership plan for full access to this show and learning resources!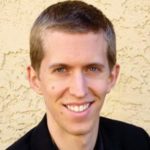 Instructor
10/15/2020 12:00 pm (PST)
---
In this Q&A Submissions video, Yannick answered all of your questions about the piano and music in general that were submitted in the month of September.
00:33 – Rachel Pobi: How do I play runs?
04:33 – Matt Thompson: How do I memorize chord inversions?
17:16 – Marie Balcom: How do I play Blues in Bb?
26:14 – David Scanu: What are 2-5-1 Chord Exercises for minor keys?
32:06 – Thomas Jellings: How do I play piano with a bass player
41:42 – Nick Morley: How should I structure my practice as a beginner?
47:31 – Thomas Jellings; What are the most popular 8 bar blues progressions
52:20 – Danny Soh: Is it possible to add rootless voicings for diminished, half diminished, and augmented chords?
59:14 – Jean-Marc Balossini: Do you have advice for intermediate rock and roll piano?
1:05:55 – How do you analyze "Deacon Blues" by Steely Dan?
1:11:50 – What do you think of the Kodaly method?
1:14:15 – Joseph Warren: What are chord substitutions for this "Someday my prince"
1:17:33 – Gary Dembski: How do I search for specific songs?
1:18:41 – How do you know what level you are at?
1:20:30 – Vegar Vindfallet: How do you analyze chromatic notes in a solo?
1:24:18 – How do you play piano on an Elvis song?
1:26:38 – How do you play Satin Doll?
1:29:32 – Thomas Jellings: What theory explains the notes to use for block chords?
1:34:04 – Shlomo Zevulun: How do I improve my rhythm and tempo?
1:37:51 – Nick Morley: How important are modes and how do you learn them?
1:45:36 – Frank Di Bugnara: What is the best way to learn chord shells around the circle of fifths?
1:51:12 – Teri Shelton: How do you play fast runs and apply them?
1:55:18 – How do you understand enharmonic notes?
1:56:26 – Barbara Wilcox: How do I add variety to the left hand approaches on "I get a kick out of you"
2:00:28 – Rebecca Nowell: How do I play your Disney Medley with flats and sharps?
2:01:29 – Steven Hill: How do you use variations on a boogie lick?
In September, we released 4 new Courses, 4 Quick Tips, 6 Smart Sheets, 11 Backing Tracks, and more!
Office Hours are an opportunity to get interactive feedback from a professional piano coach!
"Member Circle" is a zoom meeting led by a Community Leader where students will have the opportunity to share their breakthrough moments with each other and discuss a particular theme.