Monthly Update (October 2021)
Membership Required
Subscribe to a membership plan for full access to this show and learning resources!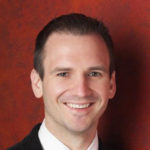 Instructor
---
In October, we released 2 new Courses, 5 Quick Tips, 6 Smart Sheets, and 8 Backing Tracks!
Other events:
Jazz Waltz Student Collaboration
Live Q&A for Beginner/Intermediate
Live Q&A for Intermediate/Advanced
Q&A Submissions for Beginner/Intermediate
Q&A Submissions for Intermediate/Advanced
Student Assessment
New Courses:
Ear Training with Triads 1
Ear Training with Triads 2
New Quick Tips:
7 Signs of an Amateur Accompanist
The Most Important Piano Scale for Improv
Geeking Out on Jazz & John Williams
Autumn Leaves Jazz Trio
5 Techniques to Write Scary Piano Music
Standout Performances:
Barbara Wilcox – Beautiful Love
James Metcalf – Toccata and Fugue
Irina Costei – 1950's Rock n Roll
Shanti Kosasih – Halloween Challenge
Elisa Carbone – Fly Me to the Moon
Congratulations to our Student of the month, Gwen Walden! You can click here to read her spotlight interview.
Office Hours are an opportunity to get interactive feedback from a professional piano coach!
In this Student Assessment video, Daine reviewed student video submissions from July and provided personalized feedback.
In July, we released 2 new Courses, 5 Quick Tips, 1 blog, 6 Smart Sheets, 6 Backing Tracks, and more!