---
Intermediate/Advanced Live Q+A (October 2021)
Membership Required
Subscribe to a membership plan for full access to this show and learning resources!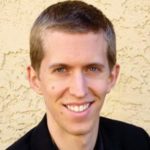 Instructor
10/06/2021 11:00 am (PST)
---
In the October 2021 Live Q&A, Yannick answered all of your music questions.
02:16 – Q: What are good scales for Drop 2 chord progressions?
09:53 – Q: Are rootless voicings the only LH option when playing in a trio?
14:28 – Q: How do you make Mary Had a Little Lamb sound jazzy?
20:05 – Q: How do you play block chords over a half diminished chord?
22:24 – Q: What would you say is the turning point from being intermediate to advanced?
27:02 – Q: Any tips for creating custom backing tracks?
33:00 – Q: Can you demonstrate different LH options for Winter Wonderland?
38:04 – Q: Can you teach a course on the Barry Harris dim scale chords?
39:21 – Q: Can you teach a course on "Last Date"?
40:15 – Q: Can you demonstrate the chord substitutions for Autumn Leaves?
43:00 – Q: Are you familiar with the "so what" chord?
54:02 – Q: Can you play Twinkle Twinkle in a boogie style? (Correction – Boogie is often played swung)
In this video, Daine reviewed all of your submissions from the month of January.
Office Hours are an opportunity to get interactive feedback from a professional piano coach!
In January, we released 5 new Courses, 4 Quick Tips, 5 Smart Sheets, 10 Backing Tracks, and more!