---
Vince Guaraldi: Jazz Genius Behind the Peanuts Show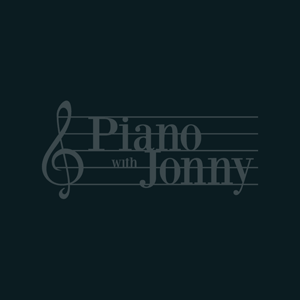 Instructor
Beginner
Intermediate
Advanced
---
Learning Focus
This lesson has general learning focus!
Free Lessons
Get free weekly lessons, practice tips, and downloadable resources to your inbox!
This month, we're taking a look at the famous American jazz musician, Vince Guaraldi, best known for his musical contributions to the Peanuts show.
"When Vince took solos, he didn't just play the [chord] changes like so many people I've worked with. His solos were always melodies. You could make so many tunes just from his solos."

– Fred Marshall, bassist
Vince Guaraldi Biography
Born in San Francisco on July 17, 1928, Vince Guaraldi, a pioneer of jazz and pop blend, became one of America's most cherished musicians. 
Guaraldi graduated from Abraham Lincoln High School and joined the military to serve in the war. When he returned home and enrolled at San Francisco State University, Guaraldi developed a passion for the piano. Initially, his inspiration came from the blues and boogie-woogie sounds of Jimmy Yancy, Albert Ammons, and Pete Johnson.  However, he quickly started exploring the jazz style of Oscar Peterson and Bill Evans. Guaraldi enjoyed attending the San Francisco jazz clubs, and with his unfailing positivity, soon started playing during intermissions.
Guaraldi's recordings began in 1950 in the original Cal Tjader Trio, which played jazz, bebop, and Afro-Cuban tunes. Then, in 1956, Guaraldi recorded his first album with his own group, The Vince Guaraldi Trio, with a guitarist and a bassist. In 1962, with his new trio, he recorded an album called Jazz Impressions of Black Orpheus. On this album, Guaraldi included an original tune, Cast Your Fate to the Wind, which became a hit.
Guaraldi performed, toured, and recorded with various musicians, perfecting his signature style. He combined different elements such as tempo changes, subtle harmonies and complex rhythms. Influenced by boogie woogie, bebop, jazz, bossa nova and pop, Guaraldi composed music that was fun, melodious and energetic.
Sadly, Guaraldi passed away prematurely, at only 47 years old, from a heart attack. He collapsed in his room while relaxing between two performances at a nightclub in California. Earlier that day, he had finished recording the music for It's Arbor Day, Charlie Brown. During his short lifetime, he has achieved music goals that many musicians only dream of. We dearly continue to remember Guaraldi and his jazz music every year around Christmas time.
Guaraldi and Charlie Brown
Most people know Vince Guaraldi for his contribution to the Peanuts show, A Charlie Brown Christmas. It started with Mendelson and Melendez, television writers and producers, looking to make a documentary about Charles M. Schulz, the Peanuts comic strip creator. While searching for the right music for the documentary, Mendelson heard Guaraldi's catchy tune "Cast Your Fate To The Wind." Without delay, he contacted Guaraldi to compose the score for the documentary. Sadly, the film never aired as planned.
However, in 1965, Mendelson and Melendez got together again to create an animated Christmas special featuring the Peanuts characters. Mendelson and Schulz worked out the storyline in one day, and Guaraldi was working on the music. Impressively, the whole soundtrack was done in three hours.
The success was immediate amongst all audiences. Thus, it became the delightful Christmas classic, A Charlie Brown Christmas, warming up numerous hearts every December. The high-spirited song Linus and Lucy became one of the most recognizable jazz compositions of all time.  As many critics observed, Guaraldi's music, filled with beauty and joy, was one of the best things about the show.
Guaraldi continued participating in the production of Peanuts for a few years, which kept him busy enough. Indeed, he would write the music for sixteen Peanuts holiday specials.
"He wanted, in a very profound way, to be a success, and to be remembered for the happy quality of his music. And I think he succeeded."

-Doug Ramsey
Interesting Facts about Vince Guaraldi
The Anatomy of Vince Guaraldi is a documentary consisting of a musical journey about the famous Guaraldi. It features performances and interviews with Dave Brubeck, Dick Gregory, George Winston, Jon Hendricks, Paul Krassner, Paul Mazursky and many more.
The song "Cast Your Fate to the Wind" won the Grammy award of Best Original Jazz Composition. The tune was part of the album Jazz Impressions of Black Orpheus, which the Vince Guaraldi Trio released in 1962.
In 1965, the California Episcopal Archdiocese asked Guaraldi to produce a celebration of the Holy Eucharist. Guaraldi and his jazz trio accompanied two hundred voices in a choir performing Gregorian chants.  Recorded in San Francisco, The Grace Cathedral Concert is considered to be the world's first jazz mass presented during a church service.
Many artists such as David Benoit, Dave Brubeck, Diana Krall, Vanessa Williams, George Winston, Rosemary Clooney and B.B. King have recorded Guaraldi's tunes.
"He was a thoroughly grounded pianist harmonically, but he wrote terrific melodies — both when he was putting them on paper, and when he was making them up in his improvisations… He was known as Dr. Funk, because he played with such an earthy feeling."

– Doug Ramsey
Must-See Jazz Videos
The Linus and Lucy song, composed by Vince Guaraldi, is a lovely jazz piece. Cherished by many, the song is especially reminiscent during the winter holidays. Many recognize the theme of the song as a Charlie Brown theme song. In fact, the soundtrack has become one of the best-selling jazz albums in history and often ranks as a top-selling holiday album every December.
In this soothing live video of "Outra Vez" from 1963, the Vince Guaraldi Trio plays with Bola Sete. As can be seen, the bossa nova feeling is simple yet outstanding, and Guaraldi's jazz solo is brilliant. In fact, Vince Guaraldi was one of the first American musicians to discover the groove of the Brazilian bossa nova.
Playing Jazz Like Vince Guaraldi
Finally, if you enjoyed this blog post, and want to prepare some Vince Guaraldi jazz music for next Christmas, (it's never too early to practice Christmas tunes), make sure to check our Quick Tip on O Christmas Tree Jazz Piano – Vince Guaraldi Style.
Sources:
https://concord.com/artist/vince-guaraldi/
https://peanuts.fandom.com/wiki/Vince_Guaraldi
https://www.allmusic.com/artist/vince-guaraldi-mn0000201678/biography
https://www.npr.org/2009/11/27/120892574/a-jazz-pianist-happy-to-work-for-peanuts
https://www.sun-sentinel.com/news/fl-xpm-2006-12-17-0612130860-story.html
https://musicianguide.com/biographies/1608001764/Vince-Guaraldi.html
---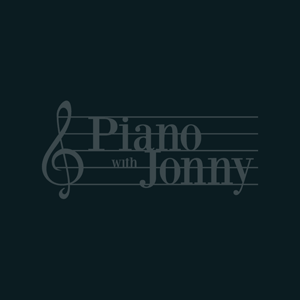 Writer
More Free Lessons
Learn how to play soulful R&B piano chords and improvise, even as a beginner. This lesson makes pro piano concepts accessible to all levels.
Play minor 2-5-1 progressions in 5 levels—from beginner to pro. These voicings are perfect for minor tunes like "Summertime" and "Beautiful Love."
Play Hoagy Carmichael's "Heart and Soul" on piano in 5 levels—from beginner to pro. Apply pro tips for jazz, stride and contemporary pop styles.
Looking for downloads?
Subscribe to a membership plan for full access to this Quick Tip's sheet music and backing tracks!
Join Us
The Piano With Jonny Membership
---
Guided Learning Tracks
View guided learning tracks for all music styles and skill levels
Progress Tracking
Complete lessons and courses as you track your learning progress
Downloadable Resources
Download Sheet Music and Backing Tracks
Community Forums
Engage with other PWJ members in our member-only community forums
Become a better piano player today. Join with the 14-day free trial today!