---
The Musical Genius of Herbie Hancock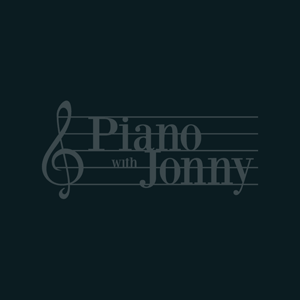 Instructor
Beginner
Intermediate
Advanced
---
Free Lessons
Get free weekly lessons, practice tips, and downloadable resources to your inbox!
This month we celebrate the contributions of Herbie Hancock to jazz as a living art form. Happy birthday Herbie!
Herbert Jeffrey Hancock, whose birthday was on April 12, is a popular American modern jazz pianist. His fascinating style is a reflection of the different techniques and genres, such as electro jazz and funk combined with colorful synthesizer harmonies, rhythms and soloing lines. His best-known compositions are "Cantaloupe Island," "Watermelon Man" and "Chameleon."
Born in Chicago in 1940, Herbie was a child piano prodigy who performed a Mozart piano concerto with the Chicago Symphony Orchestra at age 11. He began playing jazz in high school, initially influenced by Oscar Peterson and Bill Evans. Simultaneously, Herbie had an interest in science and electronics, which led him to his double-major in music and electrical engineering at Grinnell College in Iowa. 
Full of optimism, charisma, inspiration and gratitude, Herbie has a beautiful view on human potential: "there's a great beauty to each human being. Each human being exists because there's something they have to offer for the evolution of the universe that only they can fulfill."
With an illustrious career spanning five decades and 14 Grammy Awards, he continues to amaze audiences across the globe. 
Interesting Facts about Herbie Hancock
Herbie won an Oscar in 1986 for scoring the film "'Round Midnight", in which he also appeared as an actor.

Herbie serves as Institute Chairman for the Thelonious Monk Institute of Jazz. This  prestigious, non-profit organization, offers the world's most promising young musicians college level training.
Through much of his career, Hancock has practiced Nichiren Buddhism, a form of the philosophy that focuses on chanting the mantra Nam-myoho-renge-kyo as a path to enlightenment.
In 2011, Herbie Hancock was designated a UNESCO (United Nations Educational, Scientific and Cultural Organization) Goodwill Ambassador, becoming part of a group whose mission is to help focus the world's attention on the goals of UNESCO's work in the fields of education, culture, science and communication/information.
Herbie Hancock Inspiring Quotes
"I think there's a great beauty to having problems. That's one of the ways we learn."
"Don't be afraid to expand yourself, to step out of your comfort zone. That's where the joy and the adventure lie."
In his book Possibilities, the jazz musician and composer reflects on an extraordinary life and a thriving career. A true innovator who has spent a lifetime exploring a range of musical genres, and enriching each of them.
Excerpts from Possibilities
"Jazz is not something you can ever completely master, because it is in the moment, and every moment is unique, demanding that you reach inside yourself. Classical music seemed more cerebral, but jazz was both cerebral and intuitive. It pulled me like a magnet, and I couldn't wait to learn more about it."
"Some professional classical musicians practice for eight or so hours a day, but not me. I never actually practiced at the piano for more than about an hour a day—but I spent untold hours studying, learning, and analyzing music. I'd talk endlessly with the other guys about structure, theory, and improvisation, and we'd swap notes until late into the night. I never got tired of it, and the more I learned, the more excited I got."
Must-See Herbie Hancock Performances
Showing great versatility, Herbie excels at many musical styles, including classical. In this video, Herbie Hancock, with the  Los Angeles Philharmonic Orchestra and Gustavo Dudamel as conductor, gives a spectacular rendition of Gershwin's Rhapsody in Blue, a 1924 musical composition which combines elements of classical music with jazz-influenced effects.
In this next video, Herbie shows his astonishing soloing skills, combining jazz, funk and blues to create amazing rhythmic lines in a 11-minute Cantaloupe Island jam.
Learning from Herbie at PWJ
Some of our members at PWJ might remember the fun member challenge we had in July 2020, where we all improvised on the groove of Cantaloupe Island. It was very inspiring and entertaining to see our members come up with funky lines and cool effects that complemented Herbie's style.
How to Play Like Herbie Hancock
Check out the following Quick Tips if you want to learn how to play piano like Herbie:
Sources:
https://www.herbiehancock.com/
https://www.arts.gov/honors/jazz/herbie-hancock
More Free Lessons
Learn how to play soulful R&B piano chords and improvise, even as a beginner. This lesson makes pro piano concepts accessible to all levels.
Play minor 2-5-1 progressions in 5 levels—from beginner to pro. These voicings are perfect for minor tunes like "Summertime" and "Beautiful Love."
Play Hoagy Carmichael's "Heart and Soul" on piano in 5 levels—from beginner to pro. Apply pro tips for jazz, stride and contemporary pop styles.
Looking for downloads?
Subscribe to a membership plan for full access to this Quick Tip's sheet music and backing tracks!
Join Us
The Piano With Jonny Membership
---
Guided Learning Tracks
View guided learning tracks for all music styles and skill levels
Progress Tracking
Complete lessons and courses as you track your learning progress
Downloadable Resources
Download Sheet Music and Backing Tracks
Community Forums
Engage with other PWJ members in our member-only community forums
Become a better piano player today. Join with the 14-day free trial today!