---
O Holy Night – Contemporary Piano Lesson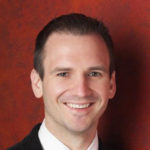 Instructor
---
Free Lessons
Get free weekly lessons, practice tips, and downloadable resources to your inbox!
A beautiful melody beckons for a beautiful arrangement. And of all the holiday melodies, "O Holy Night" is among the most breathtaking. In today's Quick Tip, you'll learn how to play a beautiful contemporary piano arrangement of "O Holy Night" using transferable techniques that you can apply to other melodies as well. You'll learn:
Outer-Inner Rocking in Melody
10th Interval Accompaniment
Whether you are a beginner, intermediate or advance pianist, you will be able to apply these piano techniques to perform "O Holy Night" in time for this holiday season.
Let's jump in!
"O Holy Night" Contemporary Piano
To begin, let's take a look at an excerpt from the arrangement you'll be learning. The left hand uses a broken chord pattern while the melody is embedded in an animated right hand figure that is characteristic of contemporary piano arrangements.
What a beautiful sound. Next, we'll break that down to its essential components.
"O Holy Night" Piano Accompaniment
First and foremost, you'll want to establish a solid foundation for the accompaniment in your left hand. Let's examine the left hand part  in isolation.
As you can see, the left pattern uses each of the three chord tones in the following arrangement:
This arrangement can be described as using a "spread" accompaniment pattern because the interval from the lowest note to the highest note is a 10th. Distributing the chord tones over the interval of a 10th makes your accompaniment sound rich and full with deep bass notes and midrange tones in the baritone register. As a result, the texture is full without being too muddy. However, if you need to simply the accompaniment, you can apply the same overall shape to a smaller span. Here are two alternatives you might also consider.
Great job! Now, let's learn the melodic treatment of "O Holy Night" used in this piano arrangement.
"Outer-Inner Rocking"
This arrangement sets the melody within the context of continuous movement using a technique called "outer-inner rocking." This creates an animated texture that is both beautiful and impressive, though not quite as difficult at is sounds. To apply this technique, you'll first want to select an inversion for each chord that places the melody note on top. Next, you'll simultaneously play each melody note with the bottom note of the chord—these are the "outer" notes. Finally, fill in the empty spaces between melody notes with the "inner" chord tone. As a result, you will have a texture of perpetual motion. However, since the movement is bounded within familiar chord shapes, it is also very accessible.
Great job! You've now learned the essence of this arrangement. Next, try playing along with the backing track that is included with today's lesson. The backing track is downloadable from the bottom of this page after logging in with your member.
If you'd like learn even more exciting contemporary piano techniques for "O Holy Night," check out the following full-length courses based on this tune:
Also, our Holiday Collection is packed with dozens of additional courses and arrangements featuring your favorite Christmas tunes in a variety of styles including ragtime, rhumba, swing, jazz waltz, bossa nova and cocktail jazz.
Thanks for learning with us today. We hope to see you again soon!
Blog written by Michael LaDisa / Quick Tip by Jonny May
More Free Lessons
This contemporary jazz piano arrangement of the traditional holiday classic "The First Noel" sounds so beautiful that it's bound to strike a chord.
Learn a beautiful jazz piano arrangement of "O Come All Ye Faithful" ("Adeste Fideles") and jazz arranging tips for other holiday favorites!
In this complete guide on 7th chords, Jonny breaks down the 5 categories of 7th chords on piano that form the foundation for jazz harmony.
Looking for downloads?
Subscribe to a membership plan for full access to this Quick Tip's sheet music and backing tracks!
Join Us
Get instant access to this Quick Tip and other member features with a PWJ membership!
---
Guided Learning Tracks
View guided learning tracks for all music styles and skill levels
Progress Tracking
Complete lessons and courses as you track your learning progress
Downloadable Resources
Download Sheet Music and Backing Tracks
Community Forums
Engage with other PWJ members in our member-only community forums
Become a better piano player today. Join with the 14-Day Free Trial today!