---
Music and Gratitude: A Thanksgiving Special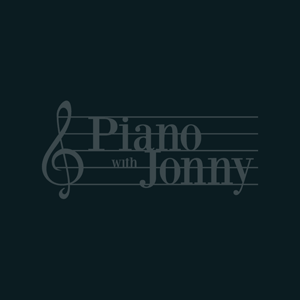 Instructor
Beginner
Intermediate
Advanced
---
Learning Focus
This lesson has general learning focus!
Music Style
This lesson does not target a specific music style.
Free Lessons
Get free weekly lessons, practice tips, and downloadable resources to your inbox!
To honor this month's Thanksgiving holiday, I wanted to express my gratitude towards music. Hopefully, this will inspire you to reflect upon how music impacts your life in a positive way.
Playing piano has helped me cope with everyday uncertainties. Indeed, there are many things I cannot control in my life, but I can definitely control what I get from my piano practice. Alternatively, I can always focus on the positive things that happen to me, instead of focusing on the negative. When I feel like I haven't made much progress, I think of all the small things that I did achieve and learn. Listening to music while cleaning up, working out or simply relaxing helps me feel inspired and motivated. So while music is doing so much for us, I propose we take a moment to acknowledge these things.
My Gratitude Towards Music
Expressing gratitude for music is a simple and uplifting way of becoming aware of music's positive impacts on one's life. Many people find that playing piano has a calming effect, leading to less anxiety and a relaxed mind. Others may find that music helps reduce physical pain in some areas and improve cognitive function. In fact, many music therapists use music to help patients recover after neurological events.
So, the question is: what am I grateful for? I am grateful for having an amazing Facebook community with whom I can share my piano challenges and successes. Also, I am grateful to have a supportive husband who listens to me repeat the same music mistakes again and again over countless hours. Last summer, I was grateful that my municipality installed outdoor public pianos where I could play for a small audience and get encouragement. I also received a free basket of veggies when I played during Farmer's market hours.  As a birthday gift from me to myself, I was grateful to have the financial possibility of upgrading my keyboard. I am grateful to have an amazing online piano school with amazing instructors which enable me to learn at my own pace, and to get constructive feedback.
Count Your Blessings
Today, I would like to invite you to reflect upon the positive ways in which music has been present in your life and express your gratitude:
When you were a kid, did you take piano lessons? Have your parents signed you up for piano lessons, paid for them, drove you around every week? Have they attended your recitals and supported you during stressful times such as examinations, contests, recitals and auditions?
If you're new to the instrument, have you taken the time to appreciate the privilege of starting to learn an instrument from scratch? To be thankful for having the financial means to buy an instrument and pay for piano lessons? Are you grateful for having the time to practice on a regular basis and have access to technology, good quality tools and learning resources?
Do you have the opportunity to be surrounded by other musicians with whom you can jam and share ideas? What about your church friends or your weekend garage band?
Do you live close to a music venue where you can attend concerts and get inspired?
Do you have 10 healthy fingers?
The list could go on. In fact, I encourage you to write a list of 10 things that you are grateful for related to your piano journey. Bonus: get extra points for actually thanking people that have been part of your music journey.
Importance of Expressing Gratitude
As musicians, we tend to be a little perfectionistic. Indeed, we feel like we are never good enough. "I will play at that outdoor public piano once I'm done learning this song…" Does that sound familiar? We let the fear of "not good enough" get in the way of "good enough." Sometimes, we even compare ourselves with fellow musicians and think they are SO much better than us. In fact, we see professionals at concerts and then think "I'll never be that good." "I should practice more, but my job is so demanding, I don't have enough time." "I need more jazz lessons to create my own arrangement…"
How about changing our mentality? How about TODAY, you decide that you are ENOUGH. Being positive will attract more positivity into your life. I am good enough for my level. At my current level, I can play a few short pieces. I only have 20 minutes of practice per day, and I am proud of committing to those 20 minutes. It took me one month to learn the intro to my piece, and I'm happy I learned it! I am working on my skills a little every day and this will have a compounding effect over time!
Some of you may be familiar with the Law of Attraction. It says that your thoughts can influence outcomes in your life. By cultivating positive thoughts, the emotional vibration within you will be immersed in positivity, progress and success. Practice projecting yourself into a positive future: "What if I participated in that Student Assessment this month in order to get constructive feedback so that I improve?" By doing this, you will gain confidence, and you will find yourself propelled towards more challenges, which ultimately will make you a better pianist!
To conclude, I think that by expressing gratitude regularly, you can become better at playing the music you like at the piano. Simply going over the things that you CAN do, and focus on the positive outcomes will, in the end, generate more positive outcomes.
Have a wonderful Thanksgiving!
---
Sources
More Free Lessons
This contemporary jazz piano arrangement of the traditional holiday classic "The First Noel" sounds so beautiful that it's bound to strike a chord.
In this complete guide on 7th chords, Jonny breaks down the 5 categories of 7th chords on piano that form the foundation for jazz harmony.
Piano montunos are both demanding and exhilarating. In today's lesson, you'll learn essential skills to play Afro-Cuban music with confidence.
Looking for downloads?
Subscribe to a membership plan for full access to this Quick Tip's sheet music and backing tracks!
Join Us
Get instant access to this Quick Tip and other member features with a PWJ membership!
---
Guided Learning Tracks
View guided learning tracks for all music styles and skill levels
Progress Tracking
Complete lessons and courses as you track your learning progress
Downloadable Resources
Download Sheet Music and Backing Tracks
Community Forums
Engage with other PWJ members in our member-only community forums
Become a better piano player today. Join with the 14-Day Free Trial today!