---
Lift 2 Chords – The Gold Chord Voicing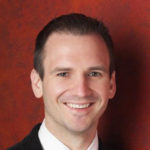 Instructor
---
Free Lessons
Get free weekly lessons, practice tips, and downloadable resources to your inbox!
If you are a student of jazz piano, you have probably heard of drop 2 chords. But what if you played lift 2 chords instead? If you have never explored lift 2 chords, then you are missing out on a beautiful jazz piano voicing technique. In fact, Jonny refers to these exquisite jazz piano chords as "Gold Chords" because they are rarely played, yet exceptionally beautiful. In today's lesson, Jonny demonstrates how to play Lift 2 Chords—The Gold Chord Voicing in 2 simple steps. You'll learn:
If you want your jazz piano melodies to sound priceless, then you'll want to invest in the Gold Chord voicings in today's lesson.
Intro to Jazz Piano Melodic Treatment
When we discuss jazz piano voicing techniques, it's important to consider what we are trying to accomplish. As you may have already discovered, there are seemingly endless ways to voice jazz chords. But, not all voicing techniques serve the same purpose. For example, chord shells and rootless voicings are particularly well suited for jazz piano accompaniment. When we play these voicings, we are primarily thinking harmonically. On the other hand, jazz pianists use voicing techniques such as block chords, drop 2 chords and quartal voicings to harmonize jazz melodies. In these cases, each voicing type serves to provide a unique melodic treatment.
Of course, the most basic form of melodic treatment is single-note melodic treatment. While single-note melodies are often the only type of melodic treatment employed by beginners, that doesn't mean that such an approach is invalid for professional jazz pianists. On the contrary, professional pianists frequently combine single-note melodies with other more advanced melodic treatments to create variety and momentum over the course of a tune or a solo. Playing a jazz melody in octaves with the right hand is another simple, yet effective melodic treatment.
Melodic Treatment and AABA Form
Let's consider an example of how one might develop a jazz ballad arrangement through the lens of melodic treatment. Assuming the tune is in AABA form, one fairly simple example would be to play the first A section with single-note melodic treatment, the second A section an octave higher, the B section with a contrasting thicker texture such as drop 2, and the final A section in octaves. In fact, the more melodic treatments you master, the more options you have!
Block Chord Types: Four-Way Close, Locked-Hands, Drop 2, Drop 2 & 3
In today's Quick Tip lesson on Lift 2 Chords, students will learn a voicing approach that produces beautiful jazz chords with tender and elegant melodic treatment.
The Lift 2 Voicing technique is most easily understood in comparison with other closely related techniques including four-way close, block chords, drop 2 chords and drop 2 & 3 chords. Therefore, the following Q & A section briefly summarizes and demonstrates how to voice the following 2-5-1 phrase with each voicings type.
Sample Single-Note Melody on 2-5-1 Progression
What are four-way close voicings in jazz?
Four-way close or closed position voicings is a jazz arranging technique in which all four chord tones of a harmonized melody are arranged as close as possible. Therefore, the four-way close technique always results in the chord tones spanning less than an octave. This technique is commonly used when arranging for sax sections and brass sections. On piano, the four-way close technique allows a pianist to harmonize a melody in the right hand while simultaneously playing a bass line in the left hand.
Four-Way Close Voicing for Piano
What are jazz piano block chords?
Block chords, in general, refers to any melodic treatment in which a jazz melody is harmonized in parallel motion. However, the term is most commonly applied to a voicing technique developed by Milt Buckner and popularized by George Shearing in which the right hand employs the four-way close technique while the left hand doubles the melody an octave lower. Other common names for Shearing-style block chords include locked hands and four-way close, double melody.
George Shearing Style Block Chords (aka "Locked Hands")
What are jazz piano drop 2 chords?
The drop 2 chords are one of several open voicing variations on the four-way close arranging technique. To arrange a chord in drop 2, begin by numbering the four voices of four-way close from the top down. The melody, therefore, is voice #1. Next, take the 2nd voice from the top and "drop it" down an octave—hence, drop 2. When harmonizing a melody with drop 2 chords, the lowest voice is generally a 10th below the melody, resulting in a more modern sound than Shearing-style block chords.
Drop 2 Chords for Piano
What are jazz piano drop 2 & 3 chords?
Drop 2 & 3 chords are an open-voicing arranging technique in which the 2nd and 3rd voices of a closed-position chord are dropped down an octave. The drop 2 & 3 technique results in a beautiful texture in which the top two voices are spaced in 6th and 7th intervals while the bottom two voices are spaced in 2nds and 3rds.
An alternative method for creating drop 2 & 3 voicings is to play a four-way close voicing in your left hand with the melody in voice 2. Then, simply "lift" the second voice up an octave with the right hand—hence, lift 2.
Drop 2 & 3 Chords for Piano
Which is it…Drop 2 & 3 or Lift 2?
The focus of today's lesson is on the tender piano texture that results from drop 2 & 3 or lift 2 melodic treatment. At this point, you're probably wondering, "Which is it…drop 2 & 3, or lift 2?" The answer is yes!
To clarify, drop 2 & 3 is the common name for the voicing technique highlighted in today's lesson. However, as a pianist, you may find it easier to think of these voicings as lift 2 chords, especially when it comes to fingering. For example, if you think of these voicings as drop 2 & 3, then the most natural hand distribution would be 2+2. That is, two notes in the left and two notes in the right hand, as in the following example.
Drop 2 & 3 Chords (2+2 Fingering)
There is nothing wrong with playing these voicings with a 2+2 distribution, but this can be difficult when moving the voicings in parallel motion because the intervals are not fixed. For example, sometimes the right hand plays a 6th and sometimes it plays a 7th. Similarly, sometimes the left hand plays a 2nd while at other times it plays a 3rd. Therefore, it can require a lot of concentration to play the correct spacing in each hand.
The Lift 2 Advantage for Pianists
One advantage of thinking of these voicings as lift 2 chords is that we are now thinking 3+1. In essence, the right hand becomes a single-note melody while the left hand plays familiar four-way close voicings with one note omitted. From a cognitive point of view, this may be simpler for some pianists. In addition, it can be easier to phrase the melody as a single-note line.
Lift 2 Chords (3+1 Fingering)
If there is a down side to the lift 2 point of view, it's that you need to begin with four-way close voicings with the melody in voice 2, which is somewhat of a brain-teaser on its own. Therefore, consider using the drop 2 & 3 perspective (2+2) to harmonize a melody at first. Then, approach the resulting voicings with a lift 2 perspective (3+1) if you find that easier to play. Ultimately, the fingering that works best for you is the one that works.
Drop 2 & 3 / Lift 2 Voicing Exercises
In the final section of today lesson, we've provided lift 2 voicing exercises for major, minor, dominant and dominant ♭9 chords. You can transpose these exercises to any key using our Smart Sheet Music. The Lesson Resources section also features the downloadable backing track for "Embraceable You" featured in today's Quick Tip video. Due to publishers' restrictions, the full lesson sheet PDF containing Jonny's melodic treatment of "Embraceable You" is available for purchase through our partner, musicnotes.com.
Since song melodies are not just limited to chord tones, it is important to be able to harmonize any diatonic note with a lift 2 chord. Therefore, students should seek to associate each chord sound with its parent scale. The lift 2 exercises below are based on the following scales:
Major Chords → Ionian (C–D–E–F–G–A–B)
Minor Chords → Dorian (C–D–E♭–F–G–A–B♭)
Dominant Chords → Mixolydian (C–D–E–F–G–A–B♭)
Dominant ♭9 → Mixolydian ♭9 (C–D♭–E–F–G–A–B♭)
We have included dominant ♭9 voicings because this chord sound is particularly common when harmonizing stepwise melodies with block chords techniques.
Major Lift 2 Chord Voicings
Minor Lift 2 Chord Voicings
Dominant Lift 2 Chord Voicings
Dominant ♭9 Lift 2 Chord Voicings
Conclusion
Congratulations, you've completed today's lesson on Lift 2 Chords—The Gold Chord Voicing. With time, you'll find that owning these beautifully refined piano voicings is well worth the investment.
If you enjoyed today's lesson, be sure to check out the following resources:
Thanks for learning with us today! We'll see you next time.
---
Writer
Michael LaDisa graduated from the University of North Texas with a major in Music Theory & Composition. He lives in Chicago where he operates a private teaching studio and performs regularly as a solo pianist. His educational work with students has been featured on WGN-TV Evening News, Fox 32 Good Day,...
More Free Lessons
This contemporary jazz piano arrangement of the traditional holiday classic "The First Noel" sounds so beautiful that it's bound to strike a chord.
Learn a beautiful jazz piano arrangement of "O Come All Ye Faithful" ("Adeste Fideles") and jazz arranging tips for other holiday favorites!
In this complete guide on 7th chords, Jonny breaks down the 5 categories of 7th chords on piano that form the foundation for jazz harmony.
Looking for downloads?
Subscribe to a membership plan for full access to this Quick Tip's sheet music and backing tracks!
Join Us
Get instant access to this Quick Tip and other member features with a PWJ membership!
---
Guided Learning Tracks
View guided learning tracks for all music styles and skill levels
Progress Tracking
Complete lessons and courses as you track your learning progress
Downloadable Resources
Download Sheet Music and Backing Tracks
Community Forums
Engage with other PWJ members in our member-only community forums
Become a better piano player today. Join with the 14-Day Free Trial today!