---
How to Improvise Piano for Newbies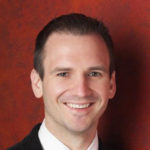 Instructor
---
Music Style
Contemporary
Fundamentals
Free Lessons
Get free weekly lessons, practice tips, and downloadable resources to your inbox!
Many piano students assume they'll need years of formal training in order to improvise on the piano. While it can be daunting to know where to begin, learning to improvise is as natural as learning to speak your native language. For instance, just like you learned to speak before entering formal education, you can learn to improvise piano as an amateur pianist. All you really need is a model to imitate. In today's Quick Tip, Jonny models how to improvise professional piano lines in a contemporary piano style that any amateur pianist can quickly grasp. You'll learn:
2 Contemporary Chords
1 Scale
2 Master Grips
2 Pro Improv Techniques
If you have always wanted to freely express yourself at the piano, this lesson is for you.
Let's jump right in!
Easy Chord Shifting
To get started, you'll need to establish a tonal environment for your improvisation to breathe in. This can be done with a little as two chords. By simply shifting back-and-forth between two chords in your left hand, you'll be ready to add beautiful improv lines with your right hand in no time. Today's lesson, for example, applies two chord shifting in C major using the following left hand chords.
Beginner pianists may find the names of these chords a little confusing. That's because these chords include harmonic nuances of the contemporary style so you can sound great right away. Understanding music theory can be very helpful, however, the amateur pianist should not view theoretical understanding as a prerequisite to improvise on piano. Many notable music educators and authors promote learning more advanced concepts by rote initially (mechanical repetition). Incidentally, when you're ready, our PWJ learning tracks are a great way to build your foundation.
Amateur Pianist Groove to Improvise Piano
Now that you've learned your left hand chords, the next step is to apply them to a groove. We'll use a common accompaniment pattern called 4-On-The-Floor to provide the harmonic support for our improvisation. This pattern uses 4 quarter notes per measure to mark the meter and establish the harmony. Try the example below with your left hand.
Great job! Next, try playing this groove along with one of the 3 backing tracks that accompany this lesson. You can download the complete lesson sheet and backing tracks from the bottom of this page after logging in with your membership. You can also quickly transpose this lesson to other keys with the click of a button using our Smart Sheet Music.
Right Hand Improv Color Palette
You're doing amazing! You're now ready begin improving with your right hand. While improvisation is free by nature, it is not completely unbounded. In fact, even the most expressive improvisors work within limited tonal frameworks as they improvise. One way to think of these frameworks is as a tonal color palette. Today's lesson deliberately draws upon the C major scale for the amateur pianist to begin to improvise on the piano right away.
The entire C major scale will work over the left hand chords, however, certain notes are more effective than others. Pianists often rely on small note groups within fixed hand positions called grips to improvise beautiful melodic lines.
2 Master Grips for Contemporary Piano Improv
The following master grips combine the best-sounding tones from the C major scale for improving over the contemporary piano texture in our left hand. Each grip uses the same scale tones of 1, 2, 5, and  7 (C, D, G, B). However, the notes are arranged in a different shape in each grip. Recommend fingers are also include for each grip.
The best way to improvise freely is to become proficient in quickly navigating between these grips. Therefore, a great exercise is to simply practice ascending and descending along the keyboard from one grip to the next.
Piano Improv Exercises with Master Grips
In this section, we'll introduce exercises that combine our 2 master grips with contemporary piano improv techniques to spark your creativity. The first exercise prepares you to play 16th notes in the right hand from each grip. Although the exercise uses continuous 16th notes to build skill and conditioning, you will want to be sure to leave space in your improv lines after you've mastered this exercise.
16th Note Exercises
The next exercise prepares you to improvise beautiful contemporary piano lines using turns. The turn technique is a melodic device that ornaments a target note using notes above and below the target note in rapid succession. A turn commonly uses the adjacent scale tones to the target note. However, turns can also uses skips. In the examples below, we will be applying the turn technique specifically to the notes found within each grip. As a result, the turns below contain both steps and skips depending on the grip used.
To play a turn, place your index finger on a target note. Next, play a note above the target note with your 3rd or 4th finger (whichever is most comfortable). Then, re-strike the target note with your index finger. Finally, play a note below the target note with your thumb. In the examples below, the first occurrence of each target note is labeled for you.
Turn Exercises

Great job! With the skills you have gained in today's Quick Tip you are well on your way to improvising professional-sounding lines.
If you want to learn even more contemporary piano progressions and improv techniques, check out our Contemporary Progressions and Improv (Level 2, Level 3)
Thanks for joining us. We'll see you next time.
Blog written by Michael LaDisa / Quick Tip by Jonny May
More Free Lessons
This contemporary jazz piano arrangement of the traditional holiday classic "The First Noel" sounds so beautiful that it's bound to strike a chord.
Learn a beautiful jazz piano arrangement of "O Come All Ye Faithful" ("Adeste Fideles") and jazz arranging tips for other holiday favorites!
In this complete guide on 7th chords, Jonny breaks down the 5 categories of 7th chords on piano that form the foundation for jazz harmony.
Looking for downloads?
Subscribe to a membership plan for full access to this Quick Tip's sheet music and backing tracks!
Join Us
Get instant access to this Quick Tip and other member features with a PWJ membership!
---
Guided Learning Tracks
View guided learning tracks for all music styles and skill levels
Progress Tracking
Complete lessons and courses as you track your learning progress
Downloadable Resources
Download Sheet Music and Backing Tracks
Community Forums
Engage with other PWJ members in our member-only community forums
Become a better piano player today. Join with the 14-Day Free Trial today!