---
Chick Corea: a Legend of Creativity and Jazz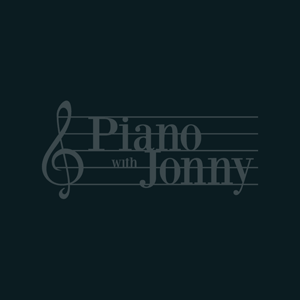 Instructor
Beginner
Intermediate
Advanced
---
Free Lessons
Get free weekly lessons, practice tips, and downloadable resources to your inbox!
This month, we are featuring Chick Corea, a prolific jazz pianist and innovative composer, who seduced the public with his creativity and verve.
"Ranks among the top few in his mastery of jazz dialects. One of the first players to fully exploit the potential of electric instruments."
–  ALL ABOUT JAZZ
Embed from Getty Images
Biography
Armando Anthony "Chick" Corea (born in Chelsea, Massachusetts on June 12, 1941) was an American jazz pianist and composer whose refreshing style delights listeners all over the world.
Introduced to piano at age 4 by his trumpeter father, Chick quickly became a prolific musician. A few years later, he also learned to play drums, which inspired him to use percussion effects on the piano. With an innate curiosity and deep interest in experimenting with new ideas, he quickly developed his technique. Later, in his teenage years, Chick Corea started playing his own jazz gigs.
Subsequently, Chick Corea began his professional recording and touring career in the early 1960s. In fact, he worked on a few solo albums as well as collaborations with many other musicians, such as Miles Davis, Keith Jarrett, Herbie Hancock, Béla Fleck and others. His style was a fusion of post-bop, electric fusion, Latin traditions, jazz, and classical music.
Interestingly, Corea wrote a few books during his lifetime, all of which are a tangible proof of his creative spirit and colorful imagination. These books are quite diversified in topics indeed, and include Children's Songs, A Work in Progress…on Being a Musician, Music Poetry, Creativity and Doodling and Past, Present and Futures. These works are available for purchase on his official website.
Chick had a busy life filled with innovation in arts, especially in the music field. Over the years, he continuously delivered top-quality jazz albums, always captivating the public with novelty techniques and sound effects. Some of Chick's most known creations are "Spain," "500 Miles High," "La Fiesta," and "Windows", and have become beloved jazz standards.
Sadly, the great creative genius left us too soon. Chick died of a rare form of cancer, at his home in Florida on February 9, 2021, at the age of 79.
Interesting Facts about Chick
Chick Corea's Vision on Making Music
"You don't have to be Picasso or Rembrandt to create something. The fun of it, the joy of creating, is way high above anything else to do with the art form."
Indeed, it seems like Chick is trying to tell us something about the creative process. Simply experimenting with new and adventurous ideas in order to create anything should be fun and exciting. Hence, one could conclude that maybe that's the secret to making music that sounds genuine and effortless.
Must-See Chick Corea Jazz Piano Performances
To illustrate Chick's creative spirit, this 40-minute concert in Germany, is a collaboration between Chick and Herbie Hancock. Indeed, the musical geniuses show their creativity and skills in a duet exclusively played on acoustic pianos. The musical elements combined with the pianists' wittiness create a magical extrasensory performance.
"I've noticed that the more adventurous and in that mode that I am, it seems that the more the audience really likes it."
This 75-minute video of Corea and his Vigilette Trio at Jazz night in America is a must-watch live performance for any jazz enthusiast. Particularly, the harmonics, dynamics and technique make for a delightful show combining elements of jazz, classical and Latin music.
Excerpt from "Tempus Fugit"
Chick Corea is known for many things, but one of the most identifiable is the way he stitches together ideas to form his signature vocabulary. Check out the following  lick from the Bud Powell tune "Tempus Fugit" (lick starts at 33:34).
As you can see, there's a lot to unpack here! Let's break it down into two approaches – one general, and one very specific.
The general approach Corea takes with this lick is based on melodic shapes. Once he starts the eighth note line, the first two beats of each measure follow this pattern: down-down-up. The second two beats follow this pattern: up-down-up. Simply by following this pattern and creating these melodic shapes, he is able to manipulate the intervals between the notes to create a very cool, dissonant, and yet melodic line that resolves beautifully in the last measure. The consistent pattern he uses in each shape is what gives this otherwise very dissonant line its melody.
The specific approach is to look at what chords Chick is outlining within his line. Here's the lick again with his harmonies put in:
In addition to the implied harmony, Chick is also using a lot of chromatic side-stepping, especially during the second half of each measure. He also starts each measure outlining either a triad or 7th chord, continuing to follow the shape and change intervals as he sees fit. Try incorporating some of these ideas in your own solos!
Learning Jazz in Chick Corea's style
"Drawing helps me relax and create something for no reason — just because I like to do it and it's fun. Of course, this is the most successful approach to Music or anything really: do it for no reason and just because it's fun. But the society frowns on this attitude ­— calls it "lazy" and "irresponsible" — and so we must keep that approach a little bit secret and pretend we're working really hard."
Did you know that we have over 400 jazz piano lessons at pianowithjonny.com?
If you enjoyed this blog post about Chick Corea, and if you want to learn more about special jazz techniques, check out the following lessons:
Blog written by Irina Costei / Transcription & analysis by Austin Byrd
---
Sources:
https://jazztimes.com/features/tributes-and-obituaries/remember-chick-corea/
https://www.allmusic.com/artist/chick-corea-mn0000110541/biography
---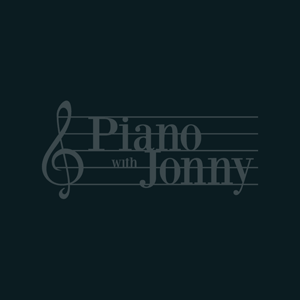 Writer
More Free Lessons
This contemporary jazz piano arrangement of the traditional holiday classic "The First Noel" sounds so beautiful that it's bound to strike a chord.
In this complete guide on 7th chords, Jonny breaks down the 5 categories of 7th chords on piano that form the foundation for jazz harmony.
Piano montunos are both demanding and exhilarating. In today's lesson, you'll learn essential skills to play Afro-Cuban music with confidence.
Looking for downloads?
Subscribe to a membership plan for full access to this Quick Tip's sheet music and backing tracks!
Join Us
Get instant access to this Quick Tip and other member features with a PWJ membership!
---
Guided Learning Tracks
View guided learning tracks for all music styles and skill levels
Progress Tracking
Complete lessons and courses as you track your learning progress
Downloadable Resources
Download Sheet Music and Backing Tracks
Community Forums
Engage with other PWJ members in our member-only community forums
Become a better piano player today. Join with the 14-Day Free Trial today!