---
Go the Distance from Hercules 2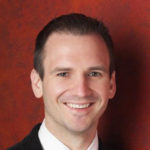 Instructor
---
Learn this beautiful Contemporary piano arrangement of Go the Distance. Discover contemporary arranging techniques and Jonny's formula formula for building a compelling arrangement.
Course Objectives
Learn the melody, chords, and how to play in the Pop Style
Discover how to create Intros and Outros
Explore how to add dynamics and improve phrasing
Use a variety of techniques and learn this fun, catchy arrangement
Related Courses

Learn this inspiring arrangement of Go the Distance.  You'll learn each note & practice tips, plus how to develop a beautiful contemporary piano arrangements like this.

Discover Stride-Waltz techniques like chord rocking & sweeping rolls with this beautiful arrangement of the Disney tune Once Upon a Dream. A fun hand cross over solo is included.

Master Vaudeville era-style piano with this Burlesque Blues version of Cruella De Vil. From the lead sheet, apply Burlesque Blues left hand, right hand harmonies, fills, slides, & soloing techniques.