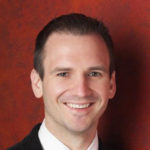 Instructor
---
Learn this inspiring contemporary tune, Believe, composed by Jonny May.  You'll learn the arrangement note-for-note while Jonny explains his contemporary arranging techniques.
Course Objectives
Learn the song section by section, hands separately & together
Discover the tricks behind effortless playing technique
Get Jonny's advice on two-hand coordination
Explore dynamics and articulation
Course Lessons
2
The Bridge, Build-Up, and Melody Repeat
3
Back to the B Section, Big Octaves
Related Courses

Learn 6 of the all-time most beautiful Contemporary progressions. Learn closed & open position left hand accompaniment, how to harmonize the melodies, & how to improvise over each progression.

Learn 8 of the all-time most gorgeous Contemporary piano progressions. We discuss left hand accompaniment options, how to build the harmonies, & how to improvise over each progression.

Explore the sounds of John Williams, Hans Zimmer, & Danny Elfman in the Film Improv course. You'll learn this essential progression used by many film composers, common melodic riffs, and improv tools.