---
Rockin Blues Bass Lines 1
Membership Required
Subscribe to a membership plan for full access to this smartsheet and learning resources!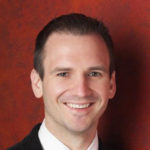 Arranger
---
Learn 12 essential blues accompaniments.  If you want to play shuffles, slow blues with walking bass lines, country blues, stride, or boogie, this is the course for you.
Associated Course
Learn 12 essential blue piano accompaniment techniques.  You'll learn shuffles, slow blues, walking bass, country blues, stride, 4-on-the-floor, and boogie blues.