---
Fly Me To The Moon Arrangement 2
Membership Required
Subscribe to a membership plan for full access to this smartsheet and learning resources!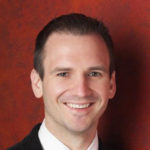 Arranger
---
Play this awesome swing arrangement based on a note-for-note transcription of Jonny's performance. Discover essential techniques including walking bass lines, harmonized melodies, fills, & soloing.
Learning Focus
Improvisation
Lead Sheets
Songs
Associated Course
Transform a lead sheet into an awesome swing arrangement with the Fly Me to the Moon course! Learn essential swing techniques like walking bass lines, harmonizing the melody, adding fills, & soloing.