Waltz Composition Collaboration (September 2020)
Membership Required
Subscribe to a membership plan for full access to this show and learning resources!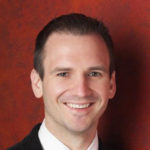 Instructor
---
In the September 2020 Waltz Composition Collaboration, our talented PWJ students composed an original waltz using the Turnaround Chord Progression. Congratulations to all who participated!
Astrid Peters
Dina Melucci
Joe Rizzo
Komal Mausfeld
Maeva Liebling
Rachel Liston
Susana Rolfo
Terri Thompson
Laura Unterweger
In this Student Assessment video, Daine reviewed student video submissions from August and provided personalized feedback.
In this Live Workshop, we'll learn how to solo over the 2-5-1 progression with the triadic soloing technique.
Meet our Member Spotlight for September 2021 – Laura Unterweger!