Student Collaborations Announcement
Membership Required
Subscribe to a membership plan for full access to this show and learning resources!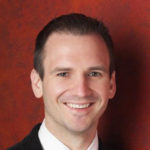 Instructor
---
Announcing our newest addition to the PWJ Membership, Student Collaborations! 🎉🎶😆 Each month, you'll have the opportunity to play with Jonny and your fellow PWJ students.
We're kicking this month off with the Bossa Nova Collaboration, where you'll improvise in the Bossa Nova style.
You can participate in the collaboration by clicking here.
In the May 2020 Blues Improv Collaboration, our talented PWJ students improvised with Jonny over a blues progression. Congratulations to everyone who participated below!
In the June 2020 Live Q&A, Jonny answered all of your questions about the piano and music in general.
In the May 2020 Student Assessment, Jonny reviewed student video submissions and provided personalized feedback and guidance.