Student Collaborations Announcement
Membership Required
Subscribe to a membership plan for full access to this show and learning resources!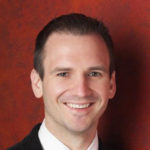 Instructor
---
Announcing our newest addition to the PWJ Membership, Student Collaborations! 🎉🎶😆 Each month, you'll have the opportunity to play with Jonny and your fellow PWJ students.
We're kicking this month off with the Bossa Nova Collaboration, where you'll improvise in the Bossa Nova style.
You can participate in the collaboration by clicking here.
In the October 2019 Q&A, Jonny answered all of your questions about the piano and music in general.
This month, we released 2 new courses, 4 Quick Tips, 6 sheets, and the newest feature at PWJ, Student Collaborations!
In this workshop, you'll learn how to transform the Ode to Joy lead sheet into 3 essential jazz styles, including Swing, Jazz Ballad, & Latin Bossa Nova.