Membership Required
Subscribe to a membership plan for full access to this show and learning resources!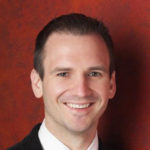 Instructor
10/07/2020 10:00 am (PST)
---
In the October 2020 Live Q&A, Jonny answered all of your music questions!
03:46 – Q: Can you apply A & B voicings to 1st & 3rd chord inversions?
07:10 – Q: How to develop speed with runs?
10:44 – Q: What's an easy LH blues groove?
12:50 – Q: Practice tips for the runs in I'll Be Falling More in Love with You?
16:36 – Q: How do Drop 2 voicings work?
20:00 – Q: What's the optimal time to spend on a new song?
21:59 – Q: What scale would I use to solo on Eric Clapton's "Nobody Knows You"
26:19 – Q: How do I connect scales around the circle of fifths?
29:47 – Q: Tips for beginners when learning jazz standards?
34:10 – Q: Why do some people refer to B note as H note?
35:40 – Q: Are there lessons to help with 8 bar blues progression in A?
38:57 – Q: Tips on practicing 3rds and 6ths in right hand in every key?
41:20 – Q: How can I make my improvisations more tuneful?
44:11 – Q: Is there a way to adjust licks to fit the song speed?
48:07 – Q: Can you demonstrate the Floyd Cramer slip-note technique?
51:28 – Q: Do you have preferred keys for playing blues?
54:33 – Q: What is the fingering for blues scale in E?
58:14 – Q: How do you remember all diatonic scales?
1:01:58 – Q: What. is the criterion used to divide a musical piece in phrases?
1:05:42 – Q: Tips on getting more focused with my learning?
1:08:27 – Q: Tips on listening to a song and figuring out the chords?
1:12:11 – Q: Can I use the major blues scale on Cruella de Vil?
1:13:30 – Q: Is there a payoff on learning a song in all 12 keys?
1:16:27 – Q: When I play rolls, turns, slides, etc. it sounds too classical?
1:21:54 – Q: My hand gets tired when playing lazy 10ths. Any tips?
1:24:04 – Q: How can I get better at knowing the harmony notes to add to the melody?
1:26:57 – Q: Tips on inverting chords?
1:28:25 – Q: Tips on using a metronome?
1:30:45 – Q: How can I take a simple C,F,G song and make it more interesting?
1:35:52 – Q: Tips on left hand stride?
1:40:18 – Q: Do you prefer printed or digital sheet music?
1:40:54 – Q: What level do I need to be in order to play Angels We Have Heard on High?
1:43:02 – Q: Tips for classical pianists struggling with blues/jazz?
1:44:41 – Q: What is the chord progression for Someday I'll Learn This Song?
1:47:17 – Q: What are your musical weaknesses?
If you've ever been interested in piano accompaniment in a duo setting, then this workshop is for you! Using the great Holiday standard, "Auld Lang Syne", we will explore various accompanying techniques so you'll ring in the New Year like a pro!
Office Hours are an opportunity to get interactive feedback from a professional piano coach!
"Member Circle" is a zoom meeting led by a Community Leader where students will have the opportunity to share their breakthrough moments with each other and discuss a particular theme.
Join Us
Get instant access to this Show and other member features with a PWJ membership!
---
Guided Learning Tracks
View guided learning tracks for all music styles and skill levels
Progress Tracking
Complete lessons and courses as you track your learning progress
Downloadable Resources
Download Sheet Music and Backing Tracks
Community Forums
Engage with other PWJ members in our member-only community forums
Become a better piano player today. Join with the 14-Day Free Trial today!