---
Monthly Update (July 2023)
Membership Required
Subscribe to a membership plan for full access to this show and learning resources!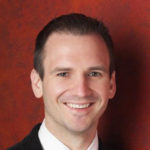 Instructor
---
In July, we released 5 new Courses, 4 Quick Tips, 9 Smart Sheets, 18 Backing Tracks, and more!
New Courses:
Play Piano Lead Sheets with Quartal Voicings
Dominant-Diminished Quartal Voicings
Half-Diminished Quartal Voicings
Dominant Quartal Voicings
Girl From Ipanema – Band Accompaniment 1
New Quick Tips:
Lydian Augmented – The Modern Jazz Scale
Jazz Articulation with Ghost Notes
What are Polychords?
The Top 10 Piano Funk Licks
Other events:
Q&A Submissions (Beginner/Intermediate)
Q&A Submissions (Intermediate/Advanced)
Standout Performances:
Ray Kim – Slow & Soulful Blues
Mausi Beach – 1950s Rock & Roll
Roberto Silva – Billie Jean
Sabine Hohler – Memories & Farewell
Milad Mohsenian – Girl From Ipanema

Office Hours are an opportunity to get interactive feedback from a professional piano coach!
"Member Circle" is a zoom meeting led by a Community Leader where students will have the opportunity to share their breakthrough moments with each other and discuss a particular theme.
In September, we released 4 new Courses, 4 Quick Tips, 6 Smart Sheets, 11 Backing Tracks, and more!