Monthly Update (February 2021)
Membership Required
Subscribe to a membership plan for full access to this show and learning resources!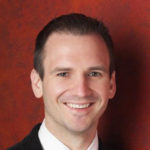 Instructor
---
In February, we released 3 new Courses, 4 Quick Tips, 7 Smart Sheets, 22 Backing Tracks, the new Student Collaboration, 2 Live Q&As, the Q&A Submissions, the Student Assessment, and an artist interview with Jimin Park and Jonny May.
New Courses:
How to Improvise a Solo With the Mixolydian Scale 1
How to Improvise a Solo With the Mixolydian Scale 2
Ear Training – Interval Crash Course
New Quick Tips:
How to Improvise Piano for Newbies
How to Play Rock Piano (4 Steps)
Piano Accompaniment for Newbies (3 Steps)
How to Play Beginner Cocktail Piano in 3 Steps
Standout Performances:
Kim Harrison – Turtle Blues
Martyn/Barb/Seun – Love Progression Collab
Vashti Summervill – Original song
David/Laura/Andrea – Watermelon Man Collab
Robb Hoffmann – Against the Wind
Congratulations to our Student of the month, Barb Christenson! Watch her spotlight interview right here.
Office Hours are an opportunity to get interactive feedback from a professional piano coach!
In this Student Assessment video, Daine reviewed student video submissions from July and provided personalized feedback.
In July, we released 2 new Courses, 5 Quick Tips, 1 blog, 6 Smart Sheets, 6 Backing Tracks, and more!