---
Monthly Update (February 2021)
Membership Required
Subscribe to a membership plan for full access to this show and learning resources!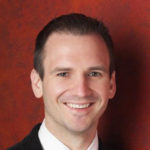 Instructor
---
In February, we released 3 new Courses, 4 Quick Tips, 7 Smart Sheets, 22 Backing Tracks, the new Student Collaboration, 2 Live Q&As, the Q&A Submissions, the Student Assessment, and an artist interview with Jimin Park and Jonny May.
New Courses:
How to Improvise a Solo With the Mixolydian Scale 1
How to Improvise a Solo With the Mixolydian Scale 2
Ear Training – Interval Crash Course
New Quick Tips:
How to Improvise Piano for Newbies
How to Play Rock Piano (4 Steps)
Piano Accompaniment for Newbies (3 Steps)
How to Play Beginner Cocktail Piano in 3 Steps
Standout Performances:
Kim Harrison – Turtle Blues
Martyn/Barb/Seun – Love Progression Collab
Vashti Summervill – Original song
David/Laura/Andrea – Watermelon Man Collab
Robb Hoffmann – Against the Wind
Congratulations to our Student of the month, Barb Christenson! Watch her spotlight interview right here.
Office Hours are an opportunity to get interactive feedback from a professional piano coach!
"Member Circle" is a zoom meeting led by a Community Leader where students will have the opportunity to share their breakthrough moments with each other and discuss a particular theme.
In November, we released 4 new Courses, 4 Quick Tips, 8 Smart Sheets, 17 Backing Tracks, and more!
Join Us
Get instant access to this Show and other member features with a PWJ membership!
---
Guided Learning Tracks
View guided learning tracks for all music styles and skill levels
Progress Tracking
Complete lessons and courses as you track your learning progress
Downloadable Resources
Download Sheet Music and Backing Tracks
Community Forums
Engage with other PWJ members in our member-only community forums
Become a better piano player today. Join with the 14-Day Free Trial today!