Live Workshop (May 2022)
Membership Required
Subscribe to a membership plan for full access to this show and learning resources!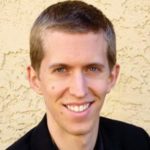 Instructor
05/25/2022 10:00 am (PST)
---
In this Live Workshop, Yannick will be teaching Debussy's The Girl With the Flaxen Hair. This intermediate level piece explores extended harmony, exotic scales, and ambiguous tonality to create a beautiful atmosphere. We will also explore how jazz musicians such as Bill Evans drew inspiration from Debussy.
This event will take place on the Live Show page. If you are unable to attend the live show, it will be archived on the Shows page for later viewing.
Questions? Click here to learn more about our PWJ Live Shows.
Office Hours are an opportunity to get interactive feedback from a professional piano coach!
In this Student Assessment video, Daine reviewed student video submissions from July and provided personalized feedback.
In July, we released 2 new Courses, 5 Quick Tips, 1 blog, 6 Smart Sheets, 6 Backing Tracks, and more!