Membership Required
Subscribe to a membership plan for full access to this show and learning resources!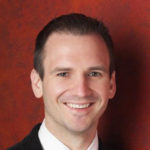 Instructor
---
In the January 2021 Live Q&A, Jonny answered all of your music questions.
05:52 – Q: Can you demonstrate the intro to What a Wonderful World?
08:21 – Q: Can you explain the fingering in Lesson 2 of 10 Day Blues Challenge?
11:34 – Q: When you play syncopated rhythms, do you focus on left hand or right hand?
13:40 – Q: What's the difference between Amaj9 and A9?
16:53 – Q: What is your dream grand piano?
18:42 – Q: Can you play some 7th arpeggio patterns in 4/4 time?
20:27 – Q: Working on 2-5-1, should I work on the relative minor keys in addition to 12 major?
22:42 – Q: When performing, do you approach acoustic differently than electronic keyboard? Preference?
24:57 – Q: Can you describe how you look at the keyboard when playing? Left hand or right hand?
29:40 – Q: Can you explain inner movement/motion?
36:14 – Q: Tips for creating a warmup routine that's useful and motivating?
41:11 – Q: Tips for adding grace notes in a song?
47:01 – Q: Is the only way to memorize music just repetition?
50:57 – Q: How to apply walking bass lines to various progressions?
53:56 – Q: Is it wrong to think of 9ths as 2nds and 6ths as 13ths?
55:59 – Q: When/how to use modes?
1:02:06 – Q: What's your thought process when deciding whether or not to use the pedal?
1:05:37 – Q: Where should I start if I want to start learning jazz?
1:06:57 – Q: What is neo soul?
1:10:28 – Q: Can you recommend a good intermediate jazz standard book?
1:11:46 – Q: Can you start playing a song without preparation?
1:15:30 – Q: Do you add extensions to dim or half dim chords?
1:22:26 – Q: How to improve speed?
1:30:42 – Q: Will you be performing live in Nashville?
1:34:39 – Q: Practice routine?
1:36:25 – Q: Are there learning paths on the website?
1:37:40 – Q: Is there an alternative to 10ths that sound nice?
1:40:36 – Q: Tips for blues riffs on V chord?
1:43:26 – Q: Tips for improvising over "Waltz for Debbie"?
1:47:21 – Q: Can I purchase PWJ gift cards?
1:47:52 – Q: Do you have single, comprehensive course that covers jazz ballads?
1:50:12 – Q: Are there rules for how to apply inner/outer voicings?
1:52:54 – Q: When playing a piece, are you thinking of the chord sequences?
1:55:10 – Q: Are there modes you avoid with Latin tunes?
1:57:20 – Q: Is there a lesson for helping you recognize chord shapes?
1:59:04 – Q: How to transition between 2 styles during a song?
2:01:08 – Q: Can your songs be purchased by bulk?
In September, we released 4 new Courses, 4 Quick Tips, 6 Smart Sheets, 11 Backing Tracks, and more!
Office Hours are an opportunity to get interactive feedback from a professional piano coach!
"Member Circle" is a zoom meeting led by a Community Leader where students will have the opportunity to share their breakthrough moments with each other and discuss a particular theme.