---
Beginner/Intermediate Live Q+A (February 2021)
Membership Required
Subscribe to a membership plan for full access to this show and learning resources!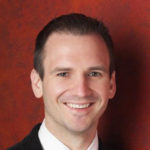 Instructor
02/10/2021 10:00 am (PST)
---
In the Beginner/Intermediate February 2021 Live Q&A, Jonny answered all of your music questions.
03:58 – Q: Can you play St. Louis Blues as a slow blues with stride left hand?
07:04 – Q: How would you transition from a song in A to the next song in C?
10:22 – Q: When improvising, should you know where you're going to play ahead of time?
13:53 – Q: How to keep my hands in sync when playing blues improv?
17:34 – Q: How to use the pedal for a tango roll?
20:48 – Q: Which course covers the Tango 1 minute tip?
21:49 – Q: What can I do to build skills when I don't have access to a piano?
25:25 – Q: Should I know chord inversions before working on 2-5-1 course?
28:53 – Q: Can you play a simple improv on Autumn Leaves?
32:27 – Q: Is there a trick to playing fast runs?
36:50 – Q: Are there exercises for reaching 10ths with small hands??
39:37 – Q: What are some good voicings for a tritone substitution?
43:35 – Q: Why are there so many different versions of chord progressions for a jazz standard?
47:56 – Q: Are inversions also called voicings?
49:55 – Q: Tips for left hand chord patterns in Jonny Darko?
51:42 – Q: Tips for singing and playing while keeping tempo?
52:58 – Q: Can I start learning gospel before blues?
54:15 – Q: How to improve finger accuracy while playing stride?
In November, we released 4 new Courses, 4 Quick Tips, 8 Smart Sheets, 17 Backing Tracks, and more!
Office Hours are an opportunity to get interactive feedback from a professional piano coach!
"Member Circle" is a zoom meeting led by a Community Leader where students will have the opportunity to share their breakthrough moments with each other and discuss a particular theme.
Join Us
Get instant access to this Show and other member features with a PWJ membership!
---
Guided Learning Tracks
View guided learning tracks for all music styles and skill levels
Progress Tracking
Complete lessons and courses as you track your learning progress
Downloadable Resources
Download Sheet Music and Backing Tracks
Community Forums
Engage with other PWJ members in our member-only community forums
Become a better piano player today. Join with the 14-Day Free Trial today!