Membership Required
Subscribe to a membership plan for full access to this show and learning resources!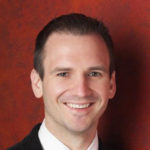 Instructor
07/26/2018 10:00 am (PST)
---
View the Q&A with Jonny from July of 2018.
18:08 – Q: How to use the pedal for Ragtime?
22:41 – Q: Tutorial for Great Balls of Fire?
28:38 – Q: Ragtime Birthday tips?
35:11 – Q: Tips for Duets?
37:47 – Q: How do you maintain a repertoire?
42:03 – Q: How do you keep so many songs memorized?
45:50 – Q: Learning and remembering chords and inversions?
50:14 – Q: Does the repertoire list need to be memorized?
52:27 – Q: Tips for Sight Reading?
55:21 – Q: Could you explain Phrygian?
58:08 – Q: Splitting a large range between two hand?
1:04:47 – Q: Tempo marking explanation?
1:08:38 – Q: Will you make a reharmonization course?
1:15:54 – Q: Recommendation for students that don't read?
1:17:16 – Q: Where should I start?
In September, we released 4 new Courses, 4 Quick Tips, 6 Smart Sheets, 11 Backing Tracks, and more!
Office Hours are an opportunity to get interactive feedback from a professional piano coach!
"Member Circle" is a zoom meeting led by a Community Leader where students will have the opportunity to share their breakthrough moments with each other and discuss a particular theme.