---
Ragtime Pianist Johnny Hodges – Interview & Lesson
Membership Required
Subscribe to a membership plan for full access to this show and learning resources!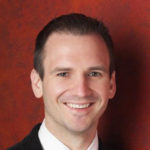 Instructor
10/29/2019 12:00 pm (PST)
---
Jonny May here and I'm thrilled to announce that we brought Johnny Hodges, the former Disneyland Main Street Ragtime Pianist, and my former teacher, here into our studio for an exclusive interview where he shares insights from his over 50-year career as a professional musician plus tons of practice tips, tricks, and tools for piano students to take their playing to the next level.
Johnny played piano at Disneyland for over 25-years and has toured the world playing for nearly every venue with a piano, from Shakey's pizza parlors to piano appearances on numerous movies and TV shows.  Over his star-studded career, he's taught hundreds of students his unique "treatment" approach, including old-time and novelty piano style like ragtime, Dixieland, stride, boogie-woogie, blues, and country-western piano.
What makes Johnny Hodges unique is that he is a style-master.  He can play almost any song in any genre because of the Treatment piano approach he developed, and he has spent a lifetime teaching his techniques to hundreds of students, including me.
In this 4-part interview, Johnny takes you on a journey though his dazzling career as piano player and entertainer, playing his arrangements and sharing stories and lessons he's learned from road. He shares highlights from his 25-year career as the Disneyland Ragtime Pianist, including his signature "Mickey Mouse" piano lesson given to little kids, many of which went on to become professional musicians.
He shows students practical tips, tricks, and tools to take their playing to the next level, including how to effectively practice, how to master volume, rhythm and control, advice on learning new pieces, how to approach arranging songs, how to learn from listening, his top recommended piano exercises, how to develop your musical ear, how to overcome self-doubt, the 2 most important things a student can do to find motivation, and more.
Johnny shows you how to master genre with his Treatment technique, including styles like Ragtime, Floyd Cramer Country Western Piano, Burlesque Blues Vaudeville Style, the Music Box Tremelo Style, and Boogie Woogie.
You'll learn hands-on arranging techniques that you can use in your own playing like rag-rolls, country western slip notes, ornaments to fill your arrangement, the Wolfe Whistle, and the inverted arpeggio technique. Plus, you'll learn exercises for how to practice and master each of these techniques.
Friends, this 4-hour interview and lesson is packed with a treasure chest of knowledge from one of the best piano entertainers and teachers in the world. As a classically trained pianist who studied music at the university level, I can say with certainty that what you'll learn in this interview and lesson is not the kind of stuff you'll learn in a college or university. This is real, practical guidance from someone who has both toured the world performing and entertaining millions of people, and trained hundreds of musicians like myself to follow in his footsteps.
You'll be delighted to see that Johnny is one of the most humble, down-to-earth, and kind people in the music business. It is truly rare to encounter someone so talented and so likable, and I'm indeed lucky to have been mentored by such an exceptional teacher and person.
Finally, in addition to the wealth of piano information Johnny shares, the reason I put this interview together is to honor Johnny's life and capture his incredible legacy so that others could enjoy it for posterity.  It's a marathon tribute to the life of a man who impacted millions of people through his music, although you'd never know if you met him on the street because of his humble disposition.
So I welcome you to journey with me through Johnny Hodges Land – a land filled with brilliant creativity, lighthearted laughter, and immeasurable life advice.
Welcome to the the Johnny Hodges Interview.
Jonny May
For more Johnny Hodges performance videos, check out the links below:
Johnny Hodges and Jonny May perform at Disneyland
Johnny Hodges on the Bicycle Piano at Tokyo Disney
Johnny Hodges performs Sweet Georgie Brown at Disneyland
For more lessons on topics Johnny shares, checkout these links:
Ragtime Crash Course
Burlesque Blues Course
Boogie Woogie – Rock n Roll Course
In May, we released 7 new Courses, 4 Quick Tips, 11 Smart Sheets, 18 Backing Tracks, and more!
Office Hours are an opportunity to get interactive feedback from a professional piano coach!
Office Hours are an opportunity to get interactive feedback from a professional piano coach!