Jazz Ballad Improv Collaboration (June 2021)
Membership Required
Subscribe to a membership plan for full access to this show and learning resources!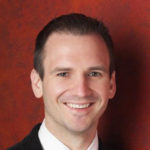 Instructor
---
In this month's collaboration, students improvised a jazz ballad solo while Jonny played an accompaniment.
Congratulations to all who participated:
Aura M
Aviva Enoch
Chantal Dobbelaere
Dimfie Kelderman
Fercebe San Blas
Joe Rizzo
John Benedict
Kumi Miura
Lance Wise
Laura Unterweger
Matt Gingerich
Miriam Kook
Rudolf Vis
Office Hours are an opportunity to get interactive feedback from a professional piano coach!
In this Student Assessment video, Daine reviewed student video submissions from July and provided personalized feedback.
In July, we released 2 new Courses, 5 Quick Tips, 1 blog, 6 Smart Sheets, 6 Backing Tracks, and more!