---
Interview Featuring Jonny May
Membership Required
Subscribe to a membership plan for full access to this show and learning resources!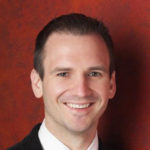 Instructor
01/19/2021 12:00 pm (PST)
---
This guest interview by Josh Walsh from Jazz Library takes us through an exciting tour of musical styles applied to the classic melody of Autumn Leaves with our very own Jonny May.
Subscribe to Jazz Library on Youtube for more interviews with Masters of Jazz.
Josh Walsh is a professional jazz pianist, teacher and entrepreneur based in Cleveland, Ohio. He has also been a student of the platform and consultant to the PWJ team.
Office Hours are an opportunity to get interactive feedback from a professional piano coach!
In this workshop, we'll be learning about how to accompany in a band setting on the well-known standard, "Fly Me To The Moon".
In this video, Daine answered all of your questions that were submitted in the month of February.