Intermediate/Advanced Live Workshop (8/24)
Membership Required
Subscribe to a membership plan for full access to this show and learning resources!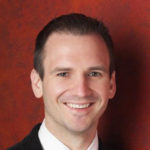 Instructor
08/24/2019 11:00 am (PST)
---
Learn how to create 48 beautiful accompaniment patterns that work almost over any pop song, including 8 essential right hand techniques, 6 left hand techniques, chord positions, and more.
In the August 2019 Q&A, Jonny answered all of your questions about the piano and music in general.
This month, we released 3 new courses, 4 Quick Tips, 30 One-Minute Tips, and 6 Smart Sheets.
In the July live workshop, you learned 6 essential funk & smooth jazz grooves, 6 licks, 5 chord positions, & 4 right hand chord rhythms.