Intermediate/Advanced Live Workshop (8/24)
Membership Required
Subscribe to a membership plan for full access to this show and learning resources!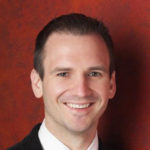 Instructor
08/24/2019 11:00 am (PST)
---
Learn how to create 48 beautiful accompaniment patterns that work almost over any pop song, including 8 essential right hand techniques, 6 left hand techniques, chord positions, and more.
Watch the full workshop HERE.
In the December 2019 Q&A, Jonny answered all of your questions about the piano and music in general.
In the November 2019 Jingle Bells Collaboration, our talented PWJ students recorded one of 4 parts on Jingle Bells for a spectacular end result!
In November, we released 3 new courses, 4 Quick Tips, 7 smart sheets, 15 backing tracks, the Halloween Collaboration, the Live Q&A, Student Assessment, and launched the PWJ Local Forum.