---
Intermediate/Advanced Live Q+A (February 2022)
Membership Required
Subscribe to a membership plan for full access to this show and learning resources!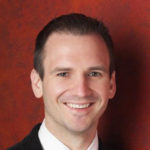 Instructor
02/17/2022 11:00 am (PST)
---
In the February 2022 Live Q&A, Jonny answered all of your music questions.
02:38 – Q: What are your thoughts on playing 1950s Rock n Roll at different tempos?
05:11 – Q: Why do some arrangements not have chord symbols above the staff?
08:57 – Q: Can you show how to make left hand chord transitions smoother?
13:10 – Q: How to improve my sight reading?
17:43 – Q: Any tips for playing chords or rhythms to New Orleans bass line?
19:58 – Q: Where can I find all your arrangements?
22:53 – Q: Can you discuss accenting and articulation?
29:08 – Q: Which stride tunes should I start with if I want to try arranging?
35:16 – Q: If someone requests a piano solo, how do you decide which key to play it in?
37:23 – Q: Which song are you playing in your Facebook ad?
40:53 – Q: Can you explain how to play in front & behind the beat?
43:57 – Q: What's the main difference between stride & ragtime?
48:55 – Q: Were you playing chord inversions?
52:49 – Q: Why do different keys sound so different?
57:17 – Q: I tried New Years Eve in bossa nova, but it wasn't working for me.
In November, we released 4 new Courses, 4 Quick Tips, 8 Smart Sheets, 17 Backing Tracks, and more!
Office Hours are an opportunity to get interactive feedback from a professional piano coach!
"Member Circle" is a zoom meeting led by a Community Leader where students will have the opportunity to share their breakthrough moments with each other and discuss a particular theme.
Join Us
Get instant access to this Show and other member features with a PWJ membership!
---
Guided Learning Tracks
View guided learning tracks for all music styles and skill levels
Progress Tracking
Complete lessons and courses as you track your learning progress
Downloadable Resources
Download Sheet Music and Backing Tracks
Community Forums
Engage with other PWJ members in our member-only community forums
Become a better piano player today. Join with the 14-Day Free Trial today!