Improvisation Workshop (Intermediate/Advanced)
Membership Required
Subscribe to a membership plan for full access to this show and learning resources!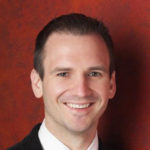 Instructor
04/23/2021 10:00 am (PST)
---
In the April 2021 Intermediate/Advanced Workshop, we'll learn how to improvise a solo with the Aeolian (natural minor) Scale – a sad, ominous sounding scale often used in rock music. We'll learn the notes of the scale, which chords/progressions to use, 3 chord voicings, left hand accompaniments, advanced soloing techniques, and more.
Office Hours are an opportunity to get interactive feedback from a professional piano coach!
In this Student Assessment video, Daine reviewed student video submissions from July and provided personalized feedback.
In July, we released 2 new Courses, 5 Quick Tips, 1 blog, 6 Smart Sheets, 6 Backing Tracks, and more!