---
Harmonic Analysis Workshop (April 2021)
Membership Required
Subscribe to a membership plan for full access to this show and learning resources!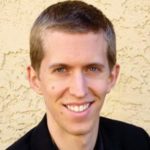 Instructor
04/27/2021 11:00 am (PST)
---
In this workshops, we will deconstruct the classic Prelude #1 in C Major by J.S. Bach. Going phrase by phrase, we will analyze each of the chords and the harmonic functions to understand what we are playing. We will discover the use of beautiful musical devices such as "sequencing" and "pedal point," which are as applicable to to music today as they were four hundred years ago!
Questions? Click here to learn more about our PWJ Live Shows.
In September, we released 4 new Courses, 4 Quick Tips, 6 Smart Sheets, 11 Backing Tracks, and more!
Office Hours are an opportunity to get interactive feedback from a professional piano coach!
"Member Circle" is a zoom meeting led by a Community Leader where students will have the opportunity to share their breakthrough moments with each other and discuss a particular theme.