Membership Required
Subscribe to a membership plan for full access to this show and learning resources!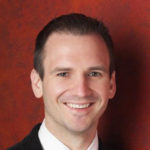 Instructor
02/01/2019 10:00 am (PST)
---
View the PWJ Content Update from February of 2019.
"Member Circle" is a zoom meeting led by a Community Leader where students will have the opportunity to share their breakthrough moments with each other and discuss a particular theme. It is a safe place to talk to your peers, learn from other students' experiences, and engage in a group discussion.  
Recitals are an opportunity for students to showcase a performance in front of a live audience.
In this video, Daine answered all of your questions that were submitted in the month of August.