Membership Required
Subscribe to a membership plan for full access to this show and learning resources!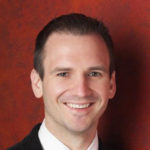 Instructor
02/26/2019 10:00 am (PST)
---
View the Q&A with Jonny from February of 2019.
10:03 – Q: How to develop tremolos?
14:20 – Q: Is it ok to skip the preliminaries and go right to the blues?
16:02 – Q: Play the "PWJ theme jingle"?
17:58 – Q: Should I concentrate on blues for a start and what beginner roadmaps can you recommend?
19:58 – Q: What's the average rate for an hour solo piano playing?
21:24 – Q: Can you explain the solo in "Fly Me to the Moon"?
25:50 – Q: What jazz songs should I add to my repertoire?
29:27 – Q: Is it possible to increase the span of your hands through practice and stretching?
31:29 – Q: Why do you play a G7 chord in m. 119 – "The Way You Look At Me"?
35:37 – Q: Is it normal that the 12 bar blues form doesn't fit in "Swanee River"?
36:31 – Q: How to make the Latin Samba part of "Happy Birthday" sound awesome?
38:25 – Q: Lesson about 9th, 11th and 13th chords?
41:26 – Q: Is there a way to watch the lessons offline?
42:23 – Q: Examples on how to play diatonic chord inversions?
44:19 – Q: Converting the "Love Progression" to a sad progression?
46:50 – Q: How do I swing the "1950's Rock & Roll" course?
48:39 – Q: How far should the melody note be from clusters in LH?
50:57 – Q: When to use the pedal in swing music?
52:12 – Q: Rootless chords inversions?
55:28 – Q: Where do you rest your pedal foot?
56:49 – Q: Finger technique for the intro run in "Cruella De Vil"?
1:00:15 – Q: Playing triplets over eight notes?
1:06:24 – Q: Courses for improvisation over 60s, 70s and 80s music?
1:09:54 – Q: How do I prepare for an audition for a function band?
1:12:22 – Q: Rhythm for "Toccata in D Minor"?
1:13:58 – Q: Do you have a page turning pedal?
1:14:49 – Q: Learning "St. Louis Blues" in different keys?
1:15:29 – Q: What LH chords should I use when playing "Misty" in a stride style?
"Member Circle" is a zoom meeting led by a Community Leader where students will have the opportunity to share their breakthrough moments with each other and discuss a particular theme. It is a safe place to talk to your peers, learn from other students' experiences, and engage in a group discussion.  
Recitals are an opportunity for students to showcase a performance in front of a live audience.
In this video, Daine answered all of your questions that were submitted in the month of August.