Membership Required
Subscribe to a membership plan for full access to this show and learning resources!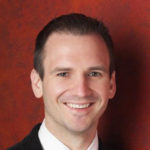 Instructor
02/26/2018 10:00 am (PST)
---
View the Q&A with Jonny from February of 2018.
08:49 – Q: How much time to spend soloing/melody?
12:58 – Q: Bob Malone soloing technique from posted video?
15:00 – Q: Is a blues always 12 bars?
16:49 – Q: What style is your Angel Eyes arrangement?
21:46 – Q: Do you remember Grim Grinning Ghosts?
23:43 – Q: Follow up to blues soloing question.
25:50 – Q: Tips for blues soloing with more than one note?
33:52 – Q: Playing a copyrighted song at a paid gig.
36:16 – Q: What are some Maple Leaf rag tips?
39:33 – Q: Venues that won't pay ASCAP?
41:34 – Q: Can you make a CD for my ballet class?
42:59 – Q: Do you have a Disney album?
45:20 – Q: Can you play Ode to Joy for us?
46:24 – Q: Can you post a list of the top Jazz standards?
47:36 – Q: When will the Hallelujah video be released?
In September, we released 4 new Courses, 4 Quick Tips, 6 Smart Sheets, 11 Backing Tracks, and more!
Office Hours are an opportunity to get interactive feedback from a professional piano coach!
"Member Circle" is a zoom meeting led by a Community Leader where students will have the opportunity to share their breakthrough moments with each other and discuss a particular theme.