December 2019 Student Assessment
Membership Required
Subscribe to a membership plan for full access to this show and learning resources!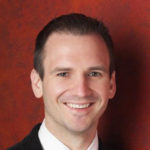 Instructor
01/06/2020 12:00 pm (PST)
---
In the December 2019 Student Assessment, Jonny reviewed student video submissions and provided personalized feedback and guidance.
To submit your video for our next Student Assessment go to the Shows Page and click Student Assessment under the Student Engagement Portal.
In the August 2020 Bossa Nova Collaboration, our talented PWJ students improvised in the Latin Bossa Nova style!
In August, we released 3 new Courses, 4 Quick Tips, 6 Smart Sheets, 9 Backing Tracks, the new Student Collaboration, the Live Q&A, the Q&A Submissions, the Live Student Recital, the Student Assessment, and the Studio 2 Launch Party.
Join Jonny and Yannick in the launch of PWJ Studio 2! 🎉