December 2018 Q&A
Membership Required
Subscribe to a membership plan for full access to this show and learning resources!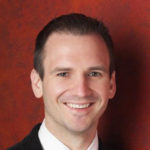 Instructor
12/26/2018 10:00 am (PST)
---
View the Q&A with Jonny from December of 2018.
In this workshop, we analyzed the chord progression for Autumn Leaves. Starting with the lead sheet, we'll memorize the melody/chords, analyze the chord functions and chord qualities, learn how to add color with the 2-5-1 trick, and more!
In this collaboration, students improvised a blues solo while Jonny played an accompaniment.
In May, we released 2 new Courses, 4 Quick Tips, 6 Smart Sheets, and 24 Backing Tracks!