December 2018 Q&A
Membership Required
Subscribe to a membership plan for full access to this show and learning resources!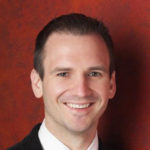 Instructor
12/26/2018 10:00 am (PST)
---
View the Q&A with Jonny from December of 2018.
07:38 – Q: Trouble downloading sheet for "Go Tell it on the Mountain"?
08:57 – Q: Break down solo for "Go tell it on the Mountain"?
15:02 – Q: Is the archived material available to PWJ members only?
16:20 – Q: Learning the LH jumps for "The Bare Necessities"?
20:46 – Q: Demo of blues "Amazing Grace"?
24:38 – Q: How to organize my practice time?
30:40 – Q: Improvising in "Away in a Manger"?
34:57 – Q: Where do I start with learning the piano?
37:24 – Q: Improvising in jazz "Silent Night"?
40:59 – Q: Best way to get familiar with chords, extensions and inversions?
48:12 – Q: "Hanon" for Jazz and Blues?
51:18 – Q: Scales for soloing over "O Christmas Tree"?
56:54 – Q: Using the pedal on "Jingle Bells Rag"?
59:51 – Q: "Adult All-in-One Course" and "Greatest Hits"?
1:00:38 – Q: Tips for improvising over Country Music?
1:03:57 – Q: Should you use the pedal on "Bible of Blues Riffs"?
1:05:50 – Q: Memorizing Sheet Music or a Lead Sheet?
1:07:18 – Q: How to memorize music?
1:11:53 – Q: Using Roman numerals for the Chord degree?
1:15:10 – Q: Can you play a Classical tune?
Office Hours are an opportunity to get interactive feedback from a professional piano coach!
In this Student Assessment video, Daine reviewed student video submissions from July and provided personalized feedback.
In July, we released 2 new Courses, 5 Quick Tips, 1 blog, 6 Smart Sheets, 6 Backing Tracks, and more!